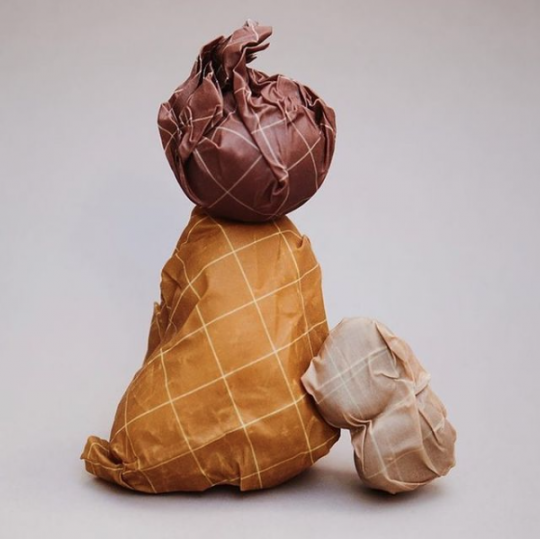 This image made me take in a little longer, than your average image…
Is it ART? It looks like it to me.
Beautiful colours with graphic lines in unrecognizable forms.
Love it when images make me stop and take time.
Knowing that something must be very interesting about it.
I was scrolling through the IG of The Milk Minimalist,
a lovely online kids-store from the Netherlands.
Not a regular kind, but very well curated.
Especially in colour-tones. And then I found this image.
What do you think it is?
…
Happily surprised I found out it is food wrapping.
Made of beeswax cotton wraps. Re-usable.
A natural alternative to tin foil, cling film, and sandwich paper.
It's from HAPS Nordic. And they happen to have more products
for a sustainable kitchen. WHOOHOO!
It worried me lately, using those foils and tins
and not even to be able finding paper to pack sandwiches.
I really had to look for it, as I was assuming
it would be the new normal instead.
Happy we found you!
and
Thank you for the inspiration
…
Photography and styling: Sannie Nielsen
Online shopping through: The Milk Minimalist
Design: HAPS Nordic