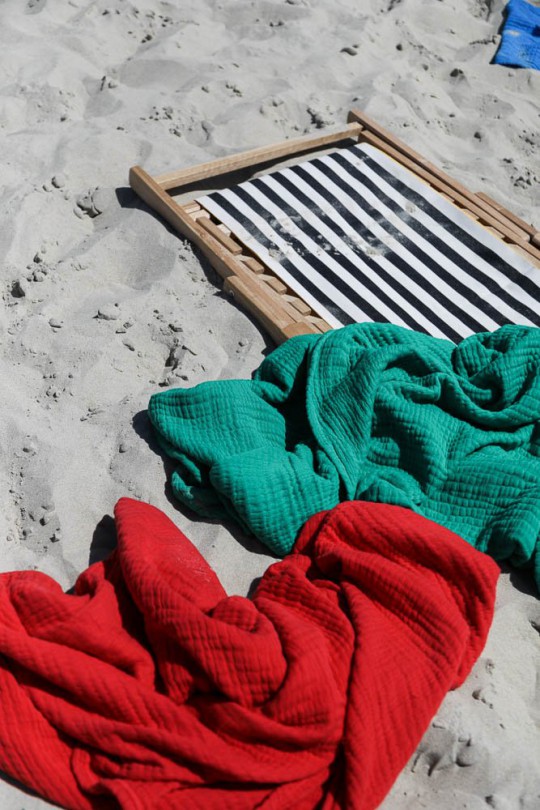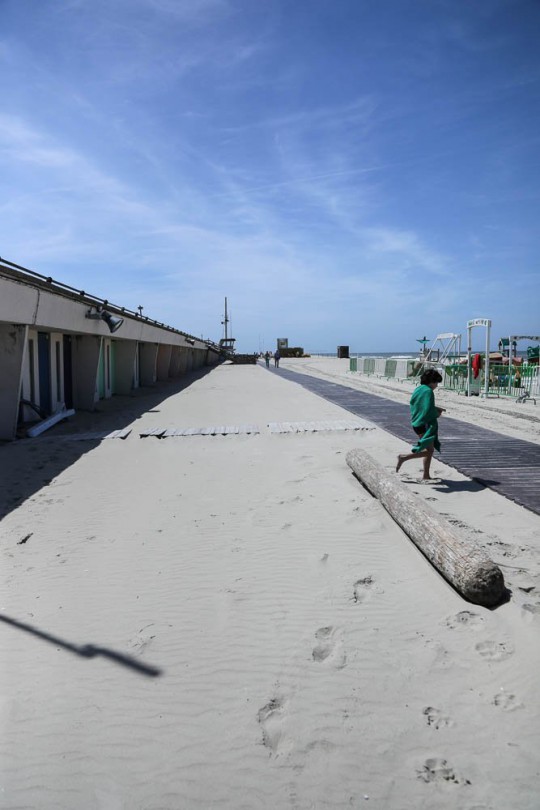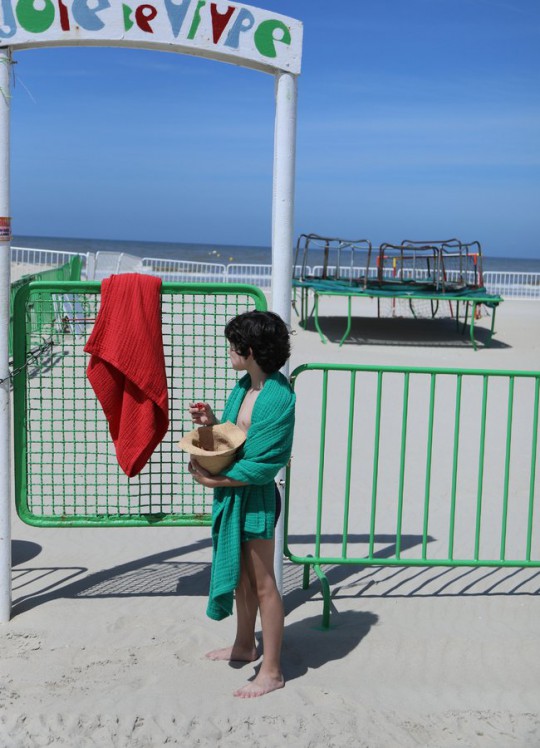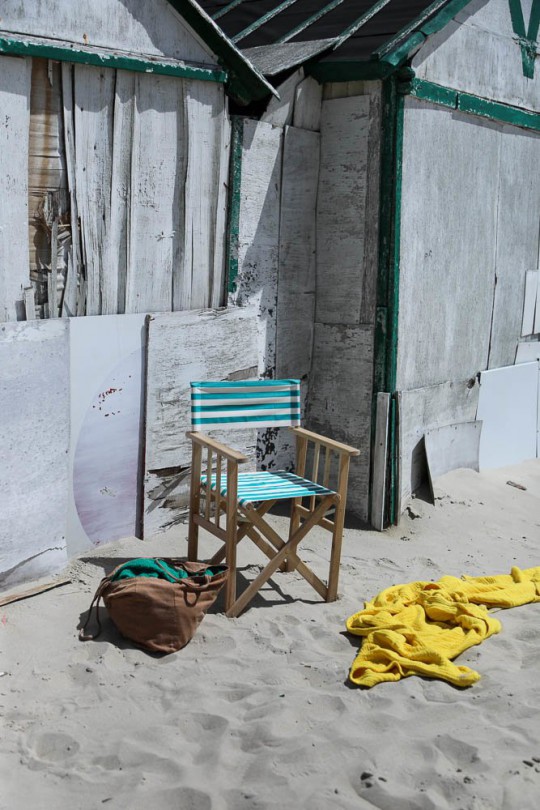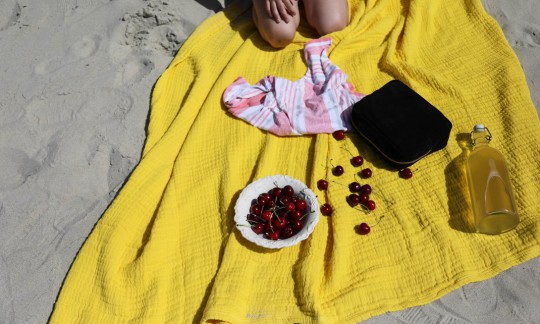 All the headlines in Europe's news and newspapers are;
(Extreme) SUNNY DAYS for weeks and weeks …
And although we can dig deep about this 'HEAT'
and listen to Mother Earth talking to us, which we do… we listen…
This time we would like to take you to the positive side for this moment…
Beach days…
Sunscreen 50+ is necessary, hats, snapbacks,
but by far for us, we will bring
THE COMFORTABLE COTTON MUSLIN,
an airy and natural gauzy fabric
that evokes memories of our childhood!
The one we were looking for after the baby version…
Why not in a bigger size…?
With THE SOCIALITE FAMILY it becomes a soft throw
and is enhanced by bright and deeply desirable colours
that we can carry nonchalantly from the beach to our living room.
The ideal backdrop for our family outings,
the perfect companion as a bedspread,
and all combined with the softness to wrap an infant:
wouldn't these squares of fabric in convenient sizes
be the answer to all our needs?
YES PLEASE!!!
The unique textile expertise of expert craftsmen,
a natural material which is kind to the skin
and the environment, and vibrant colours
which stand the test of time.
It seems The Socialite Family has nailed it again!
Surprising us every time with beautiful, thoughtful designs.
Designs we never thought we would actually need,
but now we feel like we do. And on top of that our thoughts are:
why didn't we came up with that! Big fans here!
ENJOY THE SUNNY DAYS
OR THE MORE COMFORTABLE SHADOWS,
family, friends, quality time, small tiny little things,
as much as possible! #allthatmatters
Credits: THE SOCIALITE FAMILY
p.s. One year ago we wrote about their beautiful blog
and wonderful online store.
Check it out!