Easter shizzle
by MINI RODINI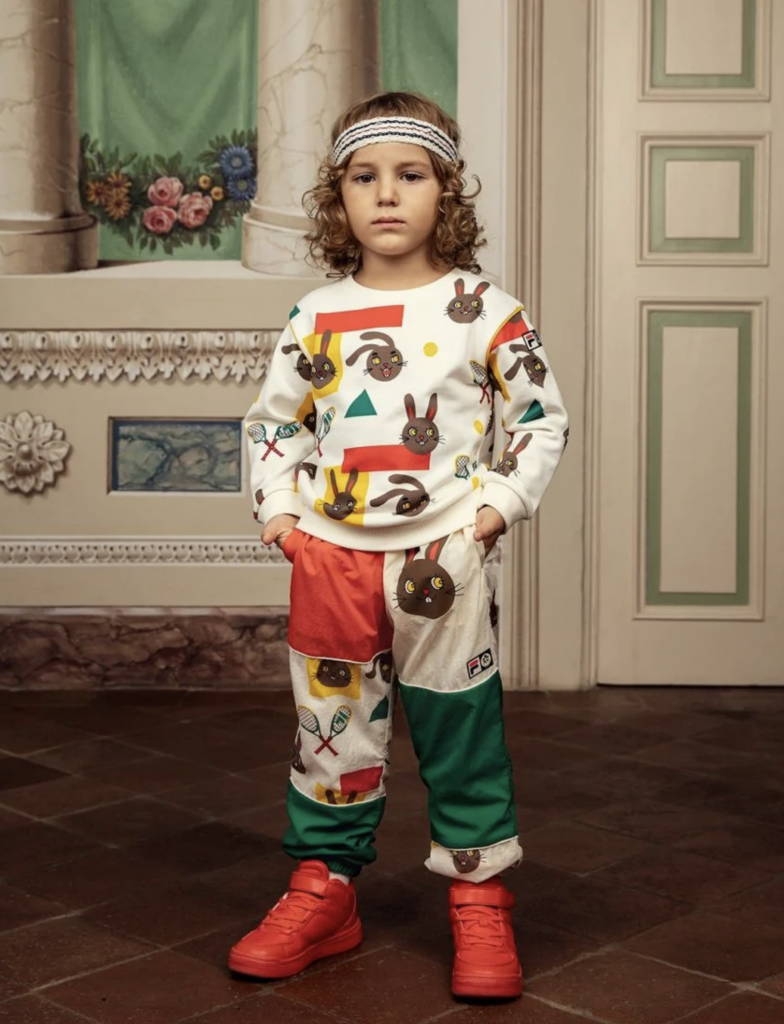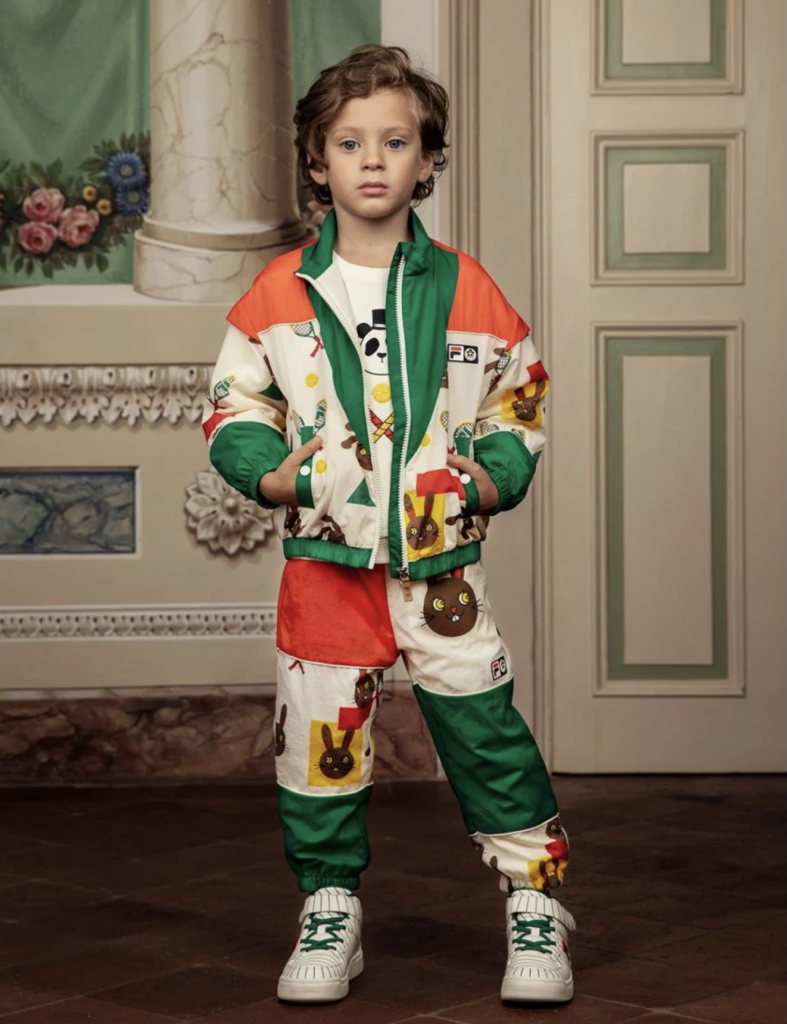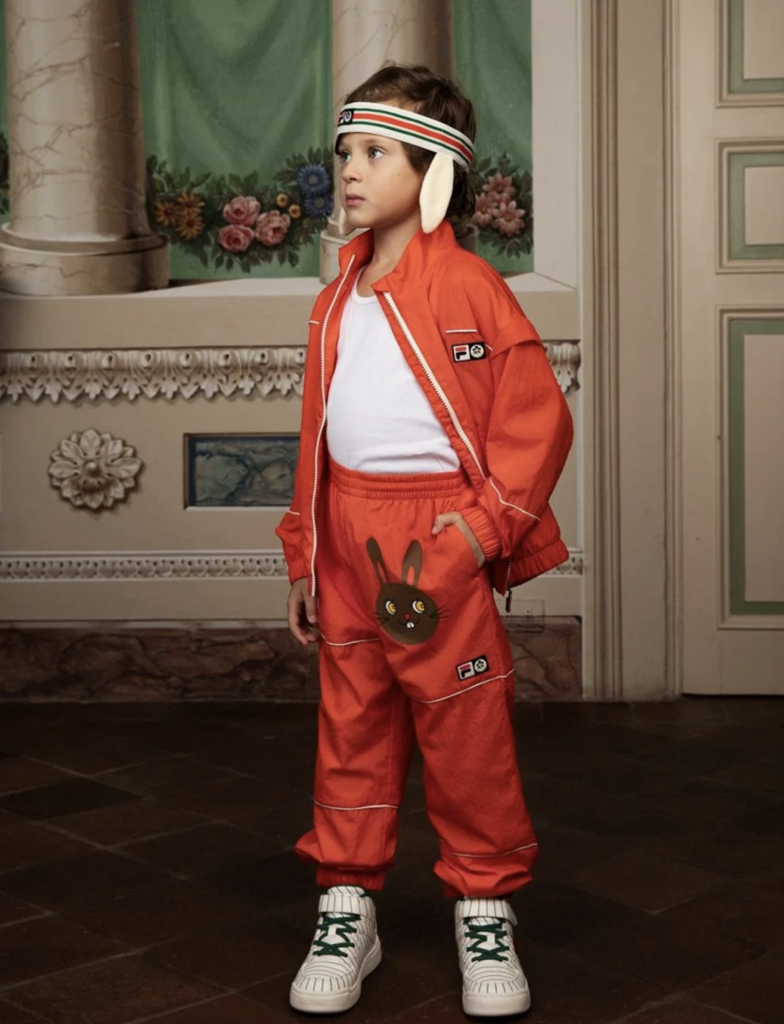 EASTER IN STYLE BABY! FILA X MINI RODINI.
We don't need to say much, only showing you that Mini Rodini is the one to keep an eye on, ever since their start in 2006. So (mindblowing) inspiring! Almost every collection is a wannahave, depending on your personal taste. Always consistent in a 'quality and sustainable' way. Always fun, quirky and playful. There is no brand that is so surprising in prints, every collection, thanks to the founder being the illustrator herself. Kids really want to wear this. Personally we are still in an AWE over our cheese/mouse puffer jacket we bought in 2014. Wished we kept it, just to look at. Although that's not sustainable hey… We kept one item though, it's the printed safari jacket from 2012, as our gem.
I will keep following them, even though I can't buy the gear for my kids anymore. They are grown out of the size and are not keen of wearing it at the start of their teenage stage of life. Mini Rodini is a steady brand with designs people still want after years, so now and then they come up with a new version of former favourite designs. And the best part of it all is that you can sell the clothes your kid is growing out of easily. They keep their value. Best of both worlds, sustainable and contemporary cool.
Check their vision towards their impact here.
This collaboration is a Swedish Mini Rodini take on the heritage of FILA and the sporty Italian style.
"FILA is such a classic brand to me. I'm thinking Björn Borg, Wes Anderson and 90s Chloë Sevigny. That's the feeling I wanted to transfer to the collection. A mix of cool, my Swedish take on Italian sporty, rabbits of course and the love for the 70s style of the tennis legend Björn Borg", says Cassandra, Founder and Creative Director of Mini Rodini.
We love her creativity and hope they will stay forever as a brand.
Have a HAPPY EASTER and more fun days wearing this!