In Paris I've met a wonderful 'incredibly friendly' designers couple from NYC with their brand Noch Mini. Designing beautiful contemporary organic childrens wear.
This FW13-collection feels like a modern fairytale to me…, in coloring, coolness and fabrics. At that time I couldn't tell if it was for boys or girls. Which I think is brilliant and much more interesting for the modern parent.
The quality of the fabrics are so beautiful and rich. And the designs being 100% organic, makes it even better! Comfortable to wear for our kids, very stylish for the parents and really friendly for our planet, makes the brand getting more 'coolheads-stars'.
The  color and print inspiration of this collection came from Egon Schiele's 'Houses with laundry' painting. Which I think is such a modern piece of art, a cityscape, painted almost 100 years ago.
Triangular motif from roof shape was part of their graphic and quilt pattern.
The Cool Heads are really happy to found this cool brand, which surprised us, as I keep repeating over and over again. And the pictures of photographer Emily J. Anderson plus the coolest girl (yes! yes!) in the pictures in combination with the great designs of her mum and dad (yes! yes!) makes it for me 'this perfect modern NYC fairytale'.
We keep you posted about this brand and when it's available online. You have to wait a little while though… First enjoying summer… But it's worth waiting for!
Check their Facebook-page, to see much more of this collection. There is a shirt from which I think will be a big hit and all the -stylish-cool-heads-boys- want…! ; )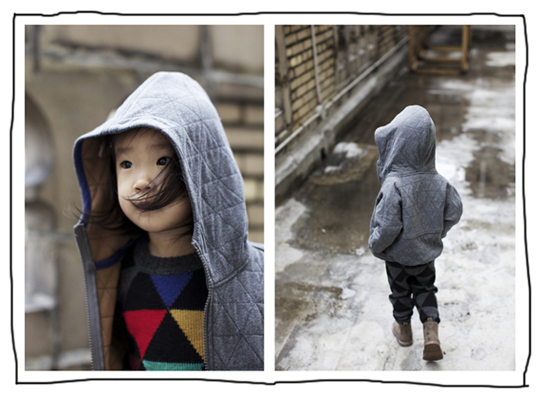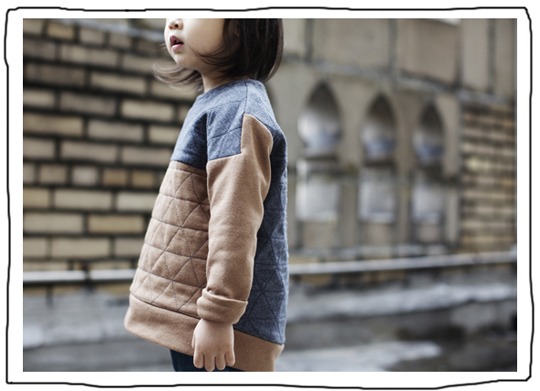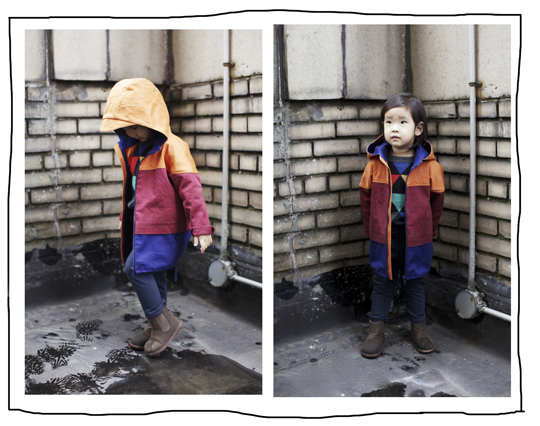 photography: Emily J. Anderson