Very cool heads, by Jill Greenberg!
This morning was an exciting one for us. My oldest son was about to show his soccer skills at a talentday of  the legendary Dutch club Ajax. That why I'm kind of focused on soccer style today… I guess…
This great ad was released in 2008. Cool boys photographed in a cool, tough and yet very creative way. It's all about the details.
Created by Grey Agency from San Francisco for International Children's Games 2008.
Photographed by Jill Greenberg. Famous of her crying kids and Monkey Portraits. Incredibly cool. We loved that already, so it's no surprise this one caught my eye today!
So no launches or previews, just things that you know will stay cool forever anyway!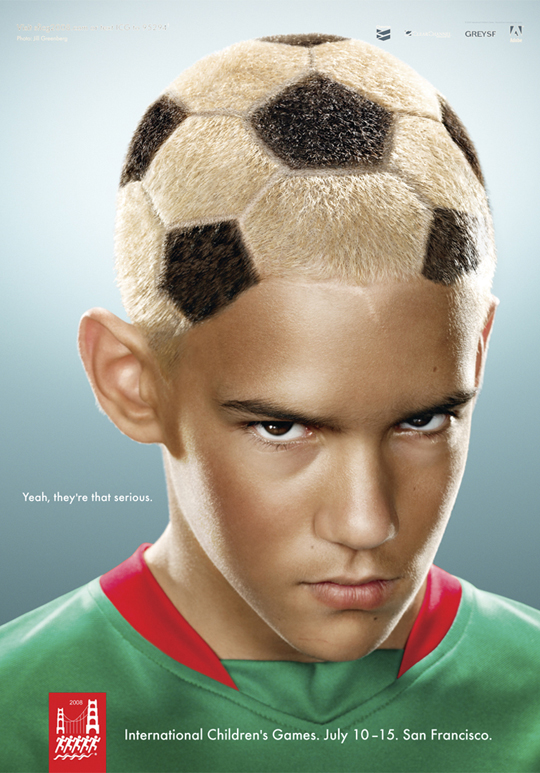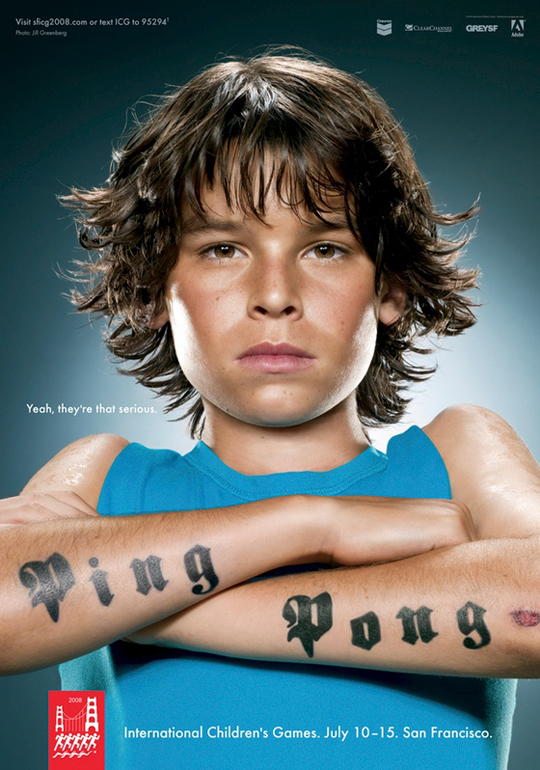 Visit ARTSY to see all her amazing work together!