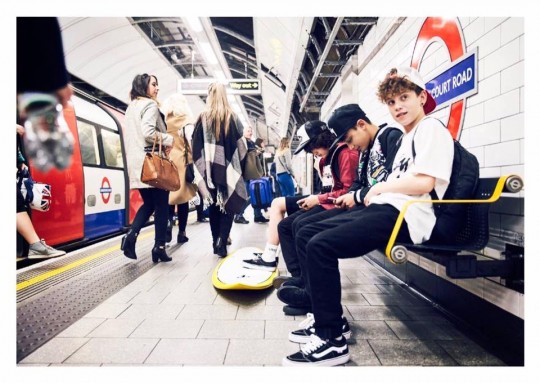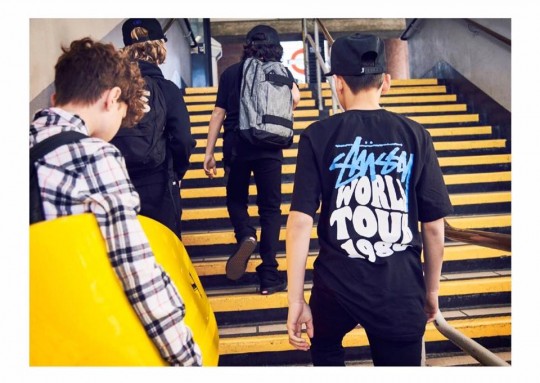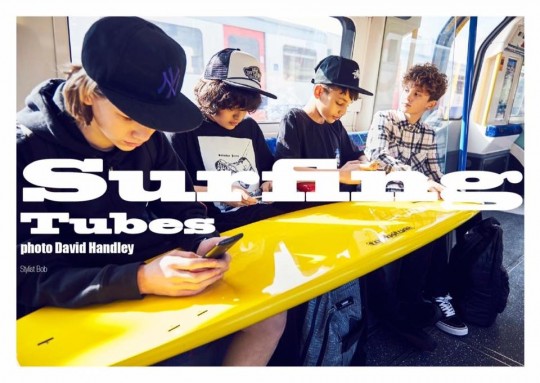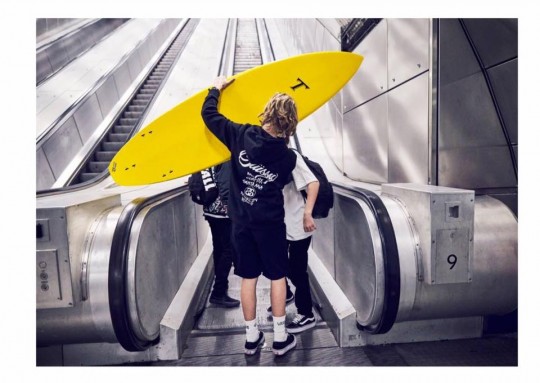 Photographer David Handley did a very cool shoot
for AWKWARD MAGAZINE
with a stylist who just got it!!!
and a bunch of
COOL DUDES,
SURFING THE TUBES OF LONDON!
Wearing STÜSSY and VANS, of course we LOVEEEE!
But the brilliant combination of SURFING and TUBES,
but then not taking that too serious,
is bringing a contemporary style which we think is awesome!
Wonderful art direction and brilliant photography!
Beautiful bright colors, contrast
and brilliantly crispy in a photo is what we very much appreciates.
But come on… there are a bunch of COOL DUDES on the subway in London…
#nowordsneeded #cooltothemax! #blabla
ENJOY YOUR DAY SURFING THE TUBES! ; )
Source: ERA MANAGEMENT / miss COOL Veronique Beekhuis
Photography: David Handley
Styling: Bob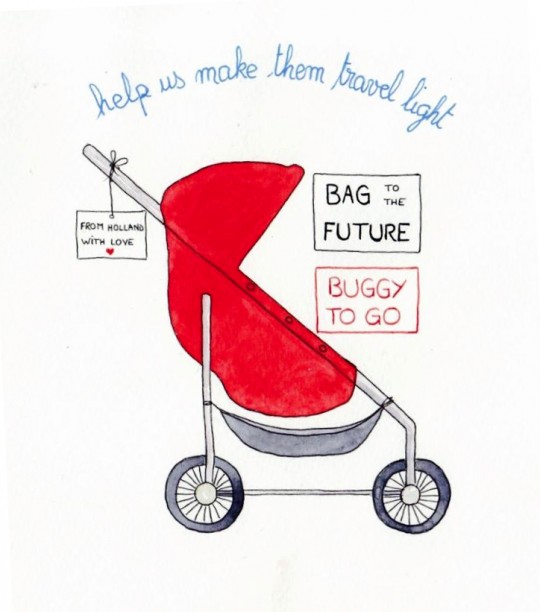 How much we love the warm hearts of initiatives and their volunteers!
The girls from BAG TO THE FUTURE had a wonderful idea last year,
by collecting backpacks for the refugee-kids at the Méditerranean.
Full with love, dreams, joy & happiness.
To at least get a little smile on their face.
They had left everything and had horrible circumstances
before they'd finally arrived in Lesbos.
Such a heartwarming initiative from the girls!
The reality right now is that the amount of refugees
is growing every day. And we're all waiting for the EU-decisions,
as we speak. Afraid for what it will be.
Bag to the Future got the urgent request from their Breakfastclub partners
(at Moria/Lesbos, Sjanet Heins en Elly Bens)
for something very essential and very much needed …. BUGGY's!
We can't even imagine you have to carry your kids, above two years old,
without a carry-bag or let them walk through the horrific journey.
And most of the time they're traveling with more than one child.
So here is our request to you!
Do you have a BUGGY left which is comfortable enough
to travel with them on their heavy journey to a better life?
So the kids can sleep, stay warm while traveling
and the parents can breathe a little bit.
THAT WOULD BE AWESOME!
A big preference for 'the EasyWalker with the big wheels versions' though.
As you can imagine, it's needed on tracks with sand and snow.
HERE you will find all the info where to drop of the buggy's etc.,
the girls keep you posted with the latest updates
and you can communicate through FB with them.
If you don't have a buggy left but you would like to donate one,
they're just 25 euro's, then donate the amount to:
Stichting Bag To The Future: NL34INGB0007102039 t.a.v Buggy to Go
Come on lovely parents, grandparents or other big-hearted people…
HELP US TO MAKE THEM TRAVEL LIGHT!
A MILLION THANKS!
Illustration: Gwenaelle Glotin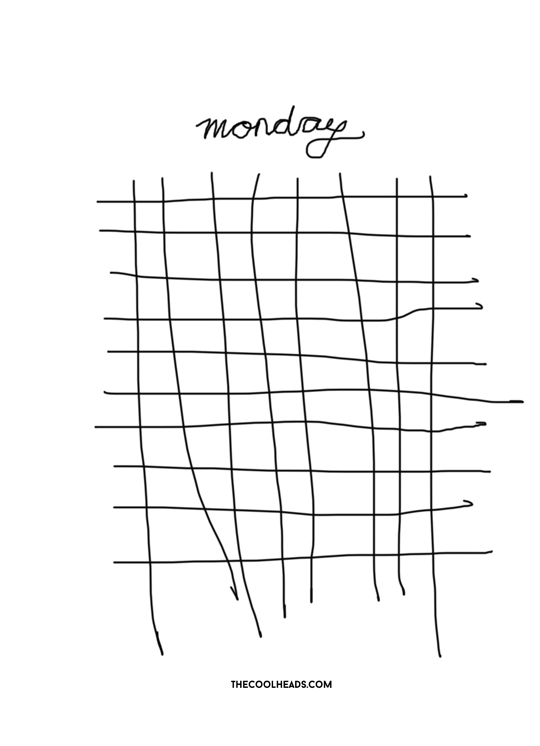 What is it with Monday's?
Is it the start of a new week?
Or did we loved the weekend so much…?
Or do we have a heavy duty week ahead of us…?
If you have a boring job, then we can imagine,
but if you love what you do…
Monday's can just be a FRESH HAPPY START of the week!
Anyway, it's up to you what you make out of it.
HAPPY MONDAY Y'ALL!
Illustration: thecoolheads.com