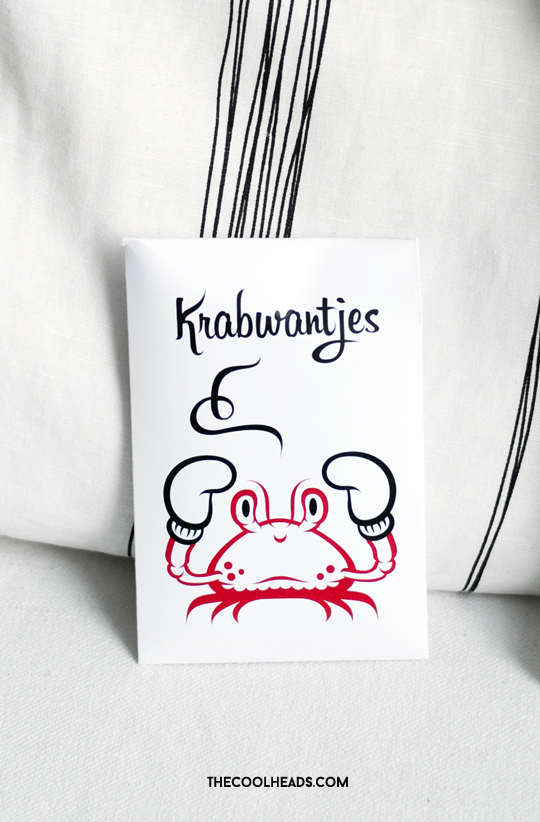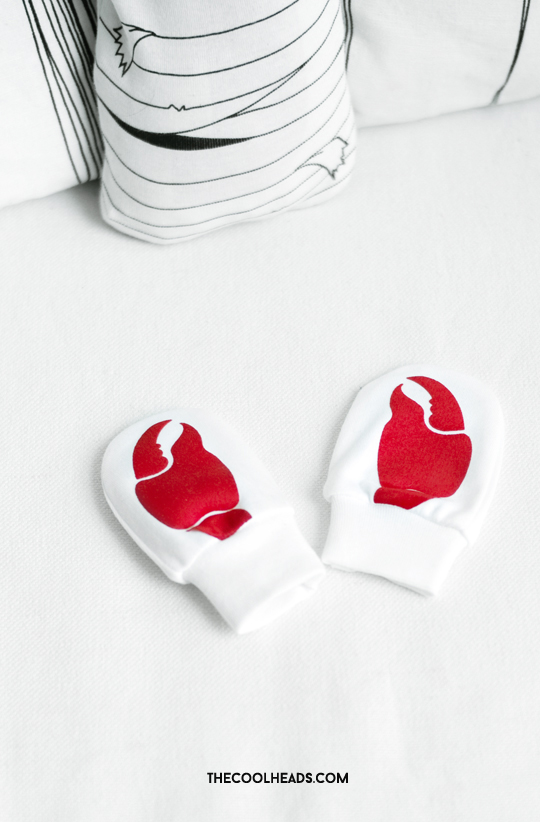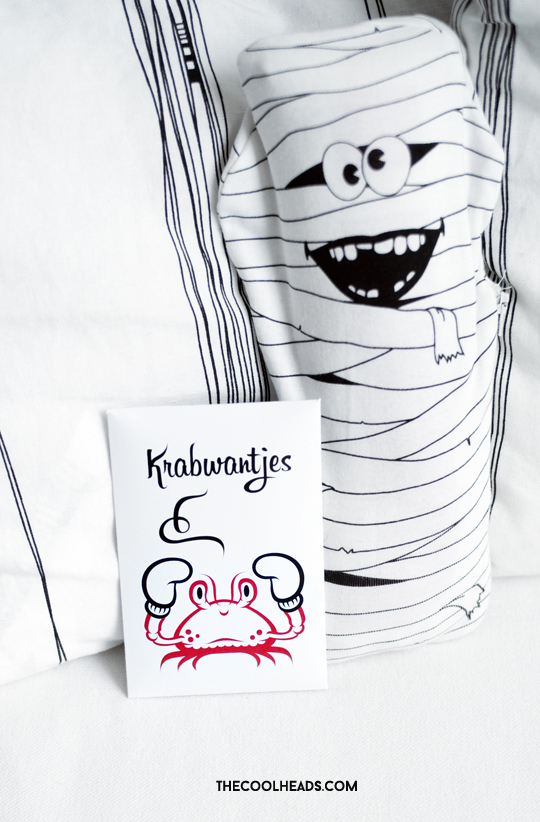 Last monday I've just paid a very quick visit
to the Dutch Kidsfair Kleine Fabriek.
Very glad I did! ; )
So with very little time,
I immediately "ran" to 'the center-court'.
The HTNK-area, where you're sure
you can meet all the cool
small independent brands.
"The inspiring-area" ; )
Well, besides lovely other brands,
which I will write about asap,
we found out about Swearhouse.
The brand of a lovely,
Rotterdam based, designers-couple
with beautiful (eco) baby-gear.
Very graphic, but in a sophisticated way.
Very contemporary cool. Lovely colors!
Beautiful (eco) fabrics.
And we immediately fell in love with
THE COOLEST BABY-GIFT EVERRRRRR…
called "krabwantjes" (so funny in Dutch).
Translated in English to "scratch mitts",
which basically says what it is.
But if you speak Dutch, you know it's pretty brilliant!
Next month we will sell this great design too,
in our own shop!
And if you're in a big hurry,
you can go and visit the designer's shop…,
to get you a pair.
And make sure you get the coolest gift
for friends and family with a newborn
or toddler.
HAPPY WEEKEND!
Photography: thecoolheads.com