jack-of-all-trades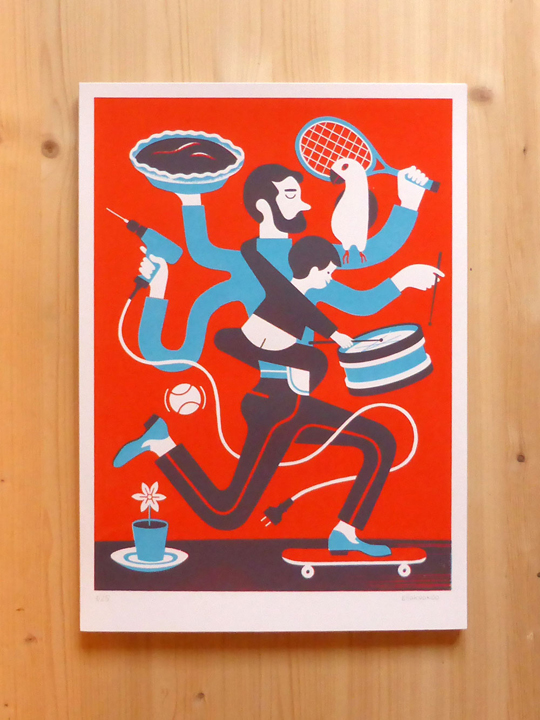 A few days before New Year's eve we saw
a magnificent illustration of Ella Cohen,
aka Ellakookoo (brilliant name!)
"The man who knew everything"
A limited edition of 25.
A 'Jack-of-all-trades'-dad…
In bright contemporary colors.
Busy being a dad, baking a cake…, skateboarding
on his cool loafers… hahahaha…
If you're lucky there are still a few prints left.
Very much a must-have!
Just check Ella's blog asap, to make sure
you will be the lucky one to have 1 of the 25
in your home.
And you see, …
it's very handy to be connected to
the cool editor-in-chief of Eight Magazine
and curator of The Jaunt
and YOUR:OWN,
Jeroen Smeets.
So you get to be updated
in contemporary art and illustration.
Thanks man!
Photo: Ellakookoo