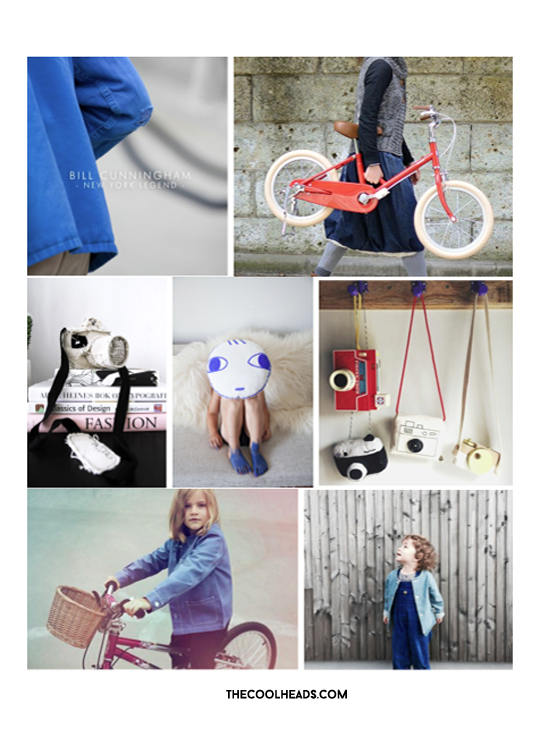 BILL CUNNINGHAM,
the legend happy brilliant fashion photographer from NYC.
Famous in his blue french worker jacket…
(or blue winterjacket or blue raincoat)
Cycling through Manhattan (midtown/downtown)…
Photographing all the brilliant details of fashion.
Always waiting for the next fashion statement
to come around the corner!
He has an incredible eye for detail
and is very humble in his acknowledgment of his talent.
"It's just on the street, it's not me!"
he said in the wonderful documentary
'BILL CUNNINGHAM NEW YORK',
you really have to watch!
After watching this you'll wish you've had met him in real life!
His quotes are as brilliant as his work…
"He who will seeks beauty will find it!"
We can totally relate to that…
It sounds so simple, but you have to have an eye for that.
Sadly this brilliant inspiring Mr. Cunningham,
past away June 25th… at the age of 87.
Working 40 years for the NY times.
How sad they all must feel right now… : (
Well, we're feeling blue as well…
Even without knowing him personally…
That's what legends do…
So, some inspiration for the dudes…
In loving memory of
THE LEGEND MR. CUNNINGHAM.
…
All images in this moodboard are from
THE COOL HEADS – PINTEREST
/ Suusies / Aurélie Lecuyer /
/ Sarah Woodrow – smäm /
/ Tokyobike / the fableists /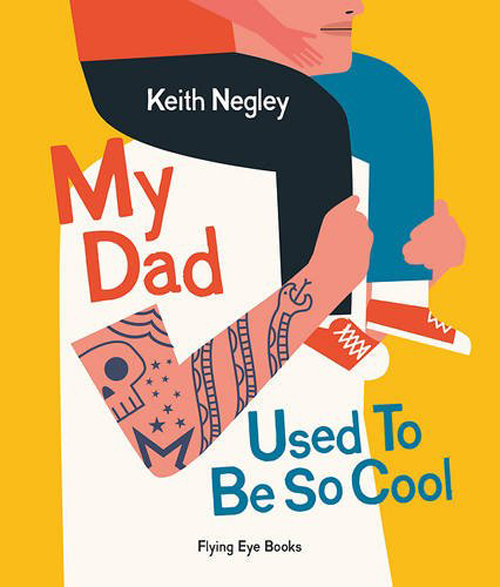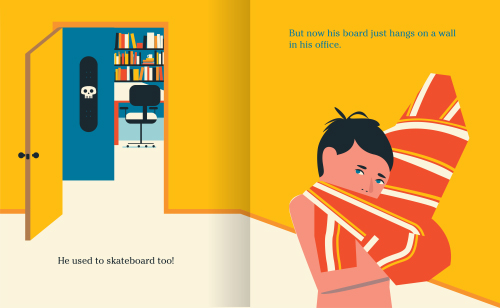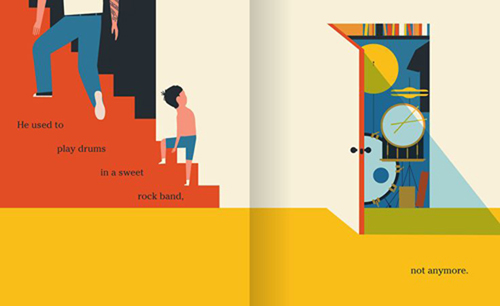 Such a COOL BOOK for upcoming fathers day!
Or any other day…
Beautifully, simple and stylish illustrations
which actually don't need a lot of words.
The story is like  a contemporary fairytale…
all will be fine…
KEITH NEGLEY…
An artist with a great sense of humor.
Colorful charming illustrations
which makes us talk about emotions,
with the kids, without making it heavy.
Check his other VERY COOL book too!
TOUGH GUYS (have feelings too).
Brilliant!!!
All found on the amazing online store,
we follow for quite some time…,
ABACUS-KIDS.
Illustrations and cool words: Keith Negley
For some reason the dudes started to stalk their mum,
every single day, with questions about their project 'DOG!'
It drives us nuts!
Not something you decide in a day.
A commitment for about 14 years!
So we gave them an assignment;
A twice a day walk around the block
(without a dog and for two months),
through all kinds of weather,
which will make the chance bigger
to get this new member of the family,
if they still want it after that.
We assume they will choose the 'easy' way,
the cool comfy cushions of CHISPUM.
Such a brilliant idea!
Three in a row will make 'the hot-dog-dog', hahahahaa!
Much more relaxed…
Image: CHISPUM