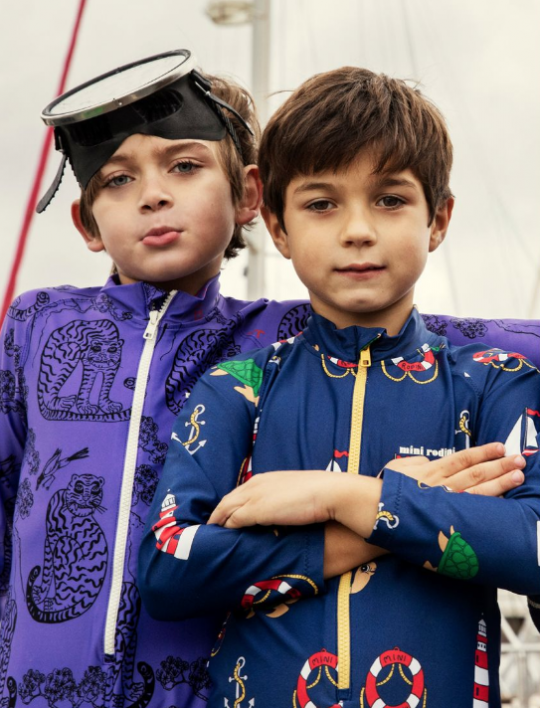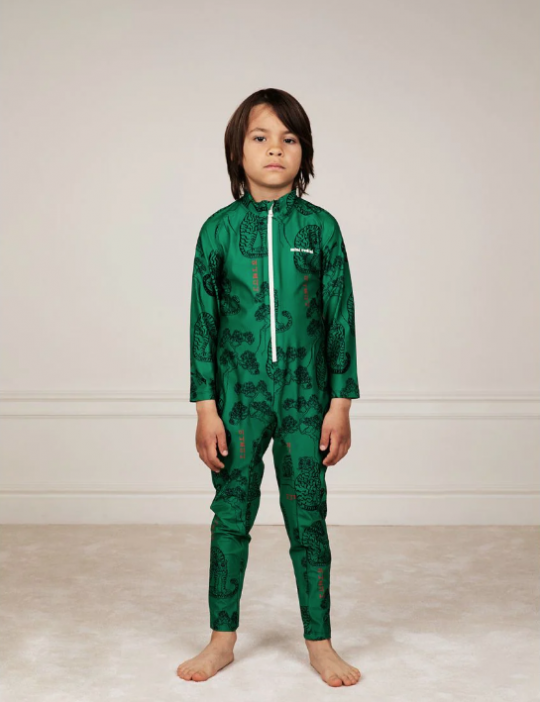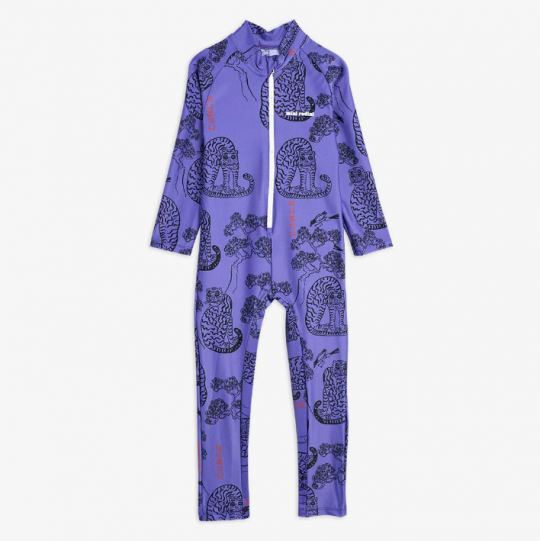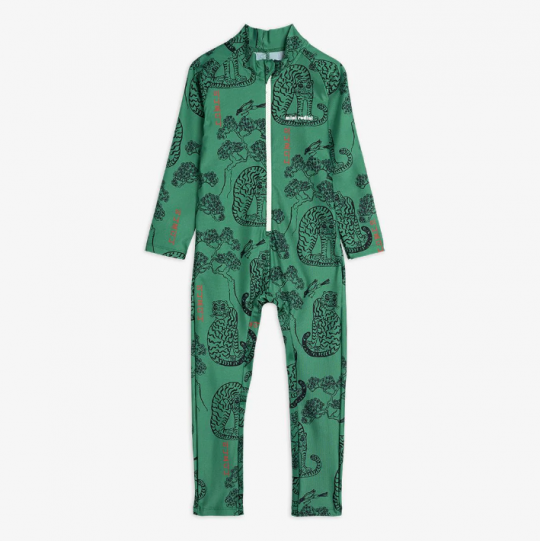 When I lived in Bondi Beach (Sydney Australia),  back in 2001,
two years before my motherhood…, I already noticed the smart way
the Ozzies took care of their kids at the beach.
Using sunscreen the whole day was a fulltime job #hahaha,
so they were smarter.  The kids were wearing at least mostly
a long sleeved rashee above their boardshorts.
Nowadays we see more of these versions,
I assume as a light version of the (surf) wetsuits.
But we have to say, these are really the coolest!
Mini Rodini nailed it again. First to choose for this form,
second of all the choice of print, which they are famous for and third…
Made in recycled polyamide with stretch. Designed with a high neck, long sleeves
and long legs for full sun protection and a zipper in the front for easy dressing.
This fabric creates a physical barrier against the sun's UV rays
with the highest ultraviolet protection factor, UPF 50+.
Go get them! Starting for babies size 56 up to size 122.
Price €96 euro's, but we know for sure you can sell them easily.
Sharing = caring for our planet!
So, many kids can enjoy fun days in the sun,
at the beach, at the boat or in the water for many years,
without to worry about the UV. Just play all day! Looking sharp!
All images: Mini Rodini