2013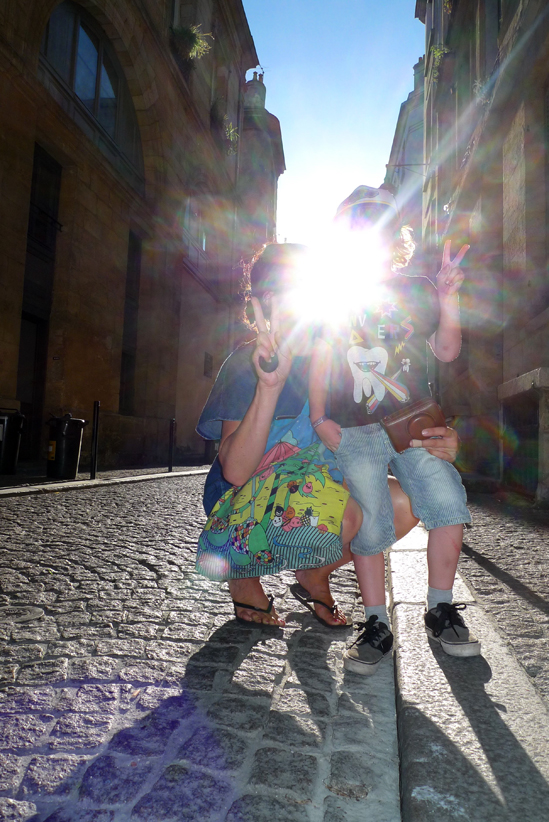 I'm a professional photographer and creative, with two cool little boys in my life,
a husband who's sometimes still a little boy
and four brothers, one mum and two! dads…
… I can honestly say that I know a little something about boys ; )
When my eldest was born (almost 10 years ago) there was no such thing as a kids-shop
filled with cool shoes or clothing.
And our favourite brands hadn't come up with a kids-version yet.
I had to search the web and stores.
Friends around me started to ask me,
and now with a new dude in our lives even more, about the boys' styles.
It's my style, it's their own style, so it's personal and I hope you will enjoy my selection.
I would just like to share my way of looking towards style, art, design, food, DIY
and all kinds of coolness for boys.
For now it's just a blog, but in the near future you can expect more.
We're based in Amsterdam, an inspiring city with all nationalities of the world,
filled with cool stylish boys.
I get inspired every day by all the beautiful people in this city:
young, old, rich, poor, crazy, funny or normal (don't know what that is…, haha!)
This blog will contain mostly images, since I'm not a writer-journalist
but kind of visually strong.
I'm very 'pro' credits, which means I will try to mention and/or link to that person or brand.
Sometimes I can't find it though.
So if you have the right ones, please send me an e-mail: hello@thecoolheads.com.
ENJOY THE COOLNESS!
p.s. We would like to say that we couldn't have started this blog without
this really cool 23 year old stylish girl,
who knows all about blogging. So we would like to thank her big time!
Thanks JAN! ; )
Kiki Kouthoofd – WAIKIKIlab