Going to the cinema with your baby… to see your favourite movies…
how wonderful, exciting and
yes it's pretty relaxed!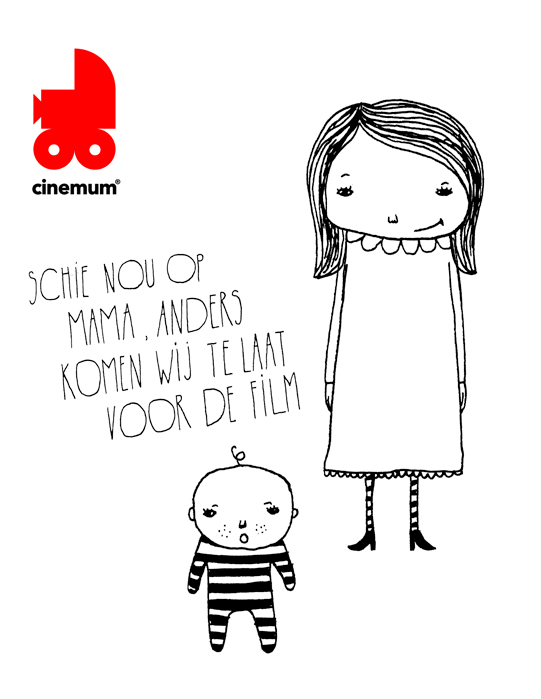 ("mum hurry, before we get to late" )
Such a wonderful concept this is… originally from Scandinavia
founded fifteen years ago… and now also in a Dutch version.
A cinema especially prepared for parents with babies (up till about one year old)…
They dim the lights and lower the volume (heaven!)
Bottle warming and nappy changing facilities
and buggy parking are available at every screening.
You don't have to arrange a baby-sitter to see a great movie
but just go together with the little one.
Enjoy the movie, relax and even let go off some maternity or tiredness tears…
So it feels like home, but you're going out… cool!
The contemporary illustrations for Cinemum caught our eye!
They're so cool, funny and beautiful… and we love them
just being black and white with a red detail.
They're created by dutch-based artist Katherina Plevkova.
Check out her brand IAMKAT!
Very creative and cool!
Check out the Cinemum website in Dutch or English for all the details.
Similar offers like this are also in Australia, Canada, Brazil and Great-Britain.
They're called baby-friendly cinemas.
ENJOY CHILLIN' OUT!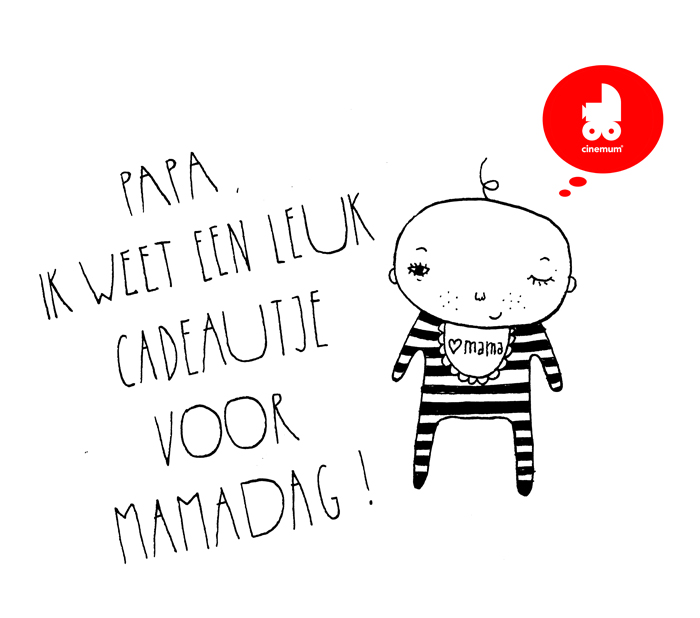 ("daddy, I know a great gift for mothersday")