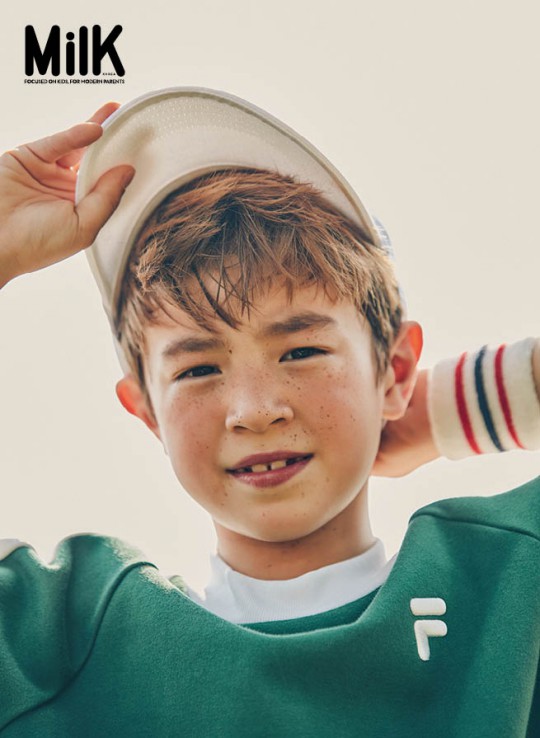 This is the the best thing about images. It doesn't need a language.
It is just about what you see,
what you experience when you look at this image.
Will you take a few more seconds
'TO ACTUALLY SEE THIS' or go on further,
because we see too many images
and we have too many tabs open,
so our brain selects it for us.
What will make us take time, to actually SEE?
We're calling it 'the MTV-effect'…
'Fast forward and many in a second IMAGES!'
When I was in Artschool studying fashion,
I was already talking about this with my teachers…
A long time ago (haha)…
when we were not used to the crazy amount
of the images we see nowadays…
We see such a 'ridiculous amount of images' a day, it dazzles…
But when a real cool one pops up, which sticks with us,
we have to share this.
It's from 2017, but that is never an issue for us,
time…, being first…
We love to freeze time and wonder…
This inspiring image is perfect in every detail,
it is contemporary and therefore timeless…
VERY VERY INTERESTING!
Milk Korea is of course the Korean version
of the wonderful (French) MILK magazine.
But they have obviously a different vision on styles…
The models, the designs, the styles, the colours, the graphics…
So it happen to be geographically related…
Well, we have a big preference for the styles of this continent.
STYLISH HUMBLE MINIMALISM.
Just look at this beautiful portrait of a cool dude
on the other side of the world.
We can totally relate to that.
Have a closer look. All beauty!
Photocredits:
milkorea.com
EDITOR NAM KUK HWA
PHOTOS KIM TAE HWAN
MODEL 모레노 주니어 민호 , 하트만 준영, 이로건
HAIR & MAKE UP 송주희
ASSISTANT 전소현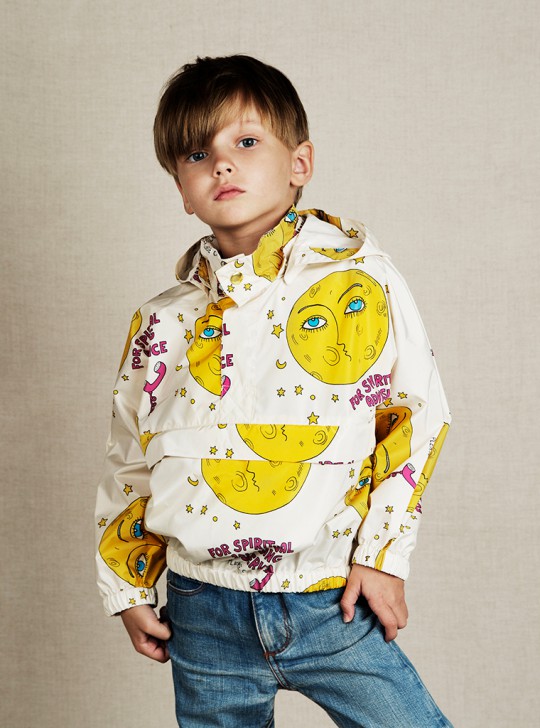 A month ago we had our feature in KID's WEAR mag (online)
where we'd mentioned Mini Rodini
for our favourite and their brilliant Classic Pico Jackets.
But we have to say, they've nailed it again with this version
MOON JACKET.
From their pre-fall18 collection Space Odyssey
A waterproof lightweight jacket which can be fold into a little bag.
And the print is truly Mini Rodini-ish…,
which will cause a lot of lovely, happy comments on the street.
"Me and my kids have been watching Stranger Things and ET a lot lately.
I love getting thrown back to the innocent times of the 80s where outer space
and twilight zones were a big part of kid's everyday life",
says Cassandra Rhodin, Founder and Creative Director,
on her inspiration behind the new collection.
Very stylish, very comfortable and a very… #wannahave!!!! ; )
Have a lovely day today!
No rain finally! But you need this jacket anyway!
Photography: Mini Rodini
(the boy, the clothes, the attitude, totally cool!)