Space Odyssey '18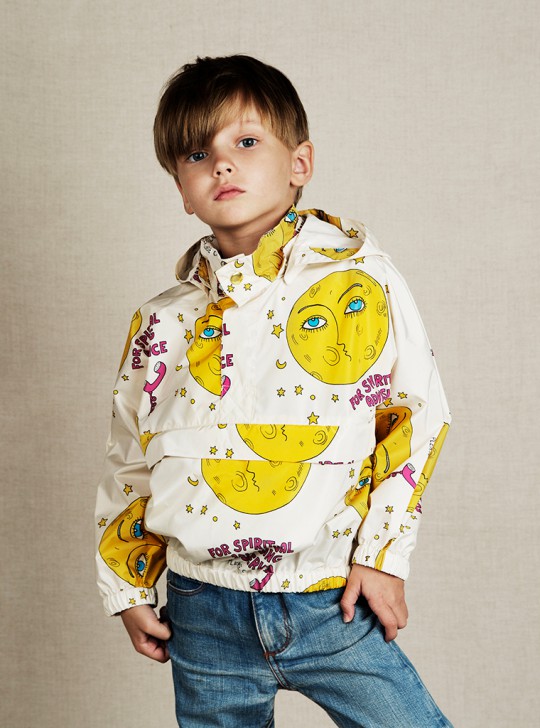 A month ago we had our feature in KID's WEAR mag (online)
where we'd mentioned Mini Rodini
for our favourite and their brilliant Classic Pico Jackets.
But we have to say, they've nailed it again with this version
MOON JACKET.
From their pre-fall18 collection Space Odyssey
A waterproof lightweight jacket which can be fold into a little bag.
And the print is truly Mini Rodini-ish…,
which will cause a lot of lovely, happy comments on the street.
"Me and my kids have been watching Stranger Things and ET a lot lately.
I love getting thrown back to the innocent times of the 80s where outer space
and twilight zones were a big part of kid's everyday life",
says Cassandra Rhodin, Founder and Creative Director,
on her inspiration behind the new collection.
Very stylish, very comfortable and a very… #wannahave!!!! ; )
Have a lovely day today!
No rain finally! But you need this jacket anyway!
Photography: Mini Rodini
(the boy, the clothes, the attitude, totally cool!)