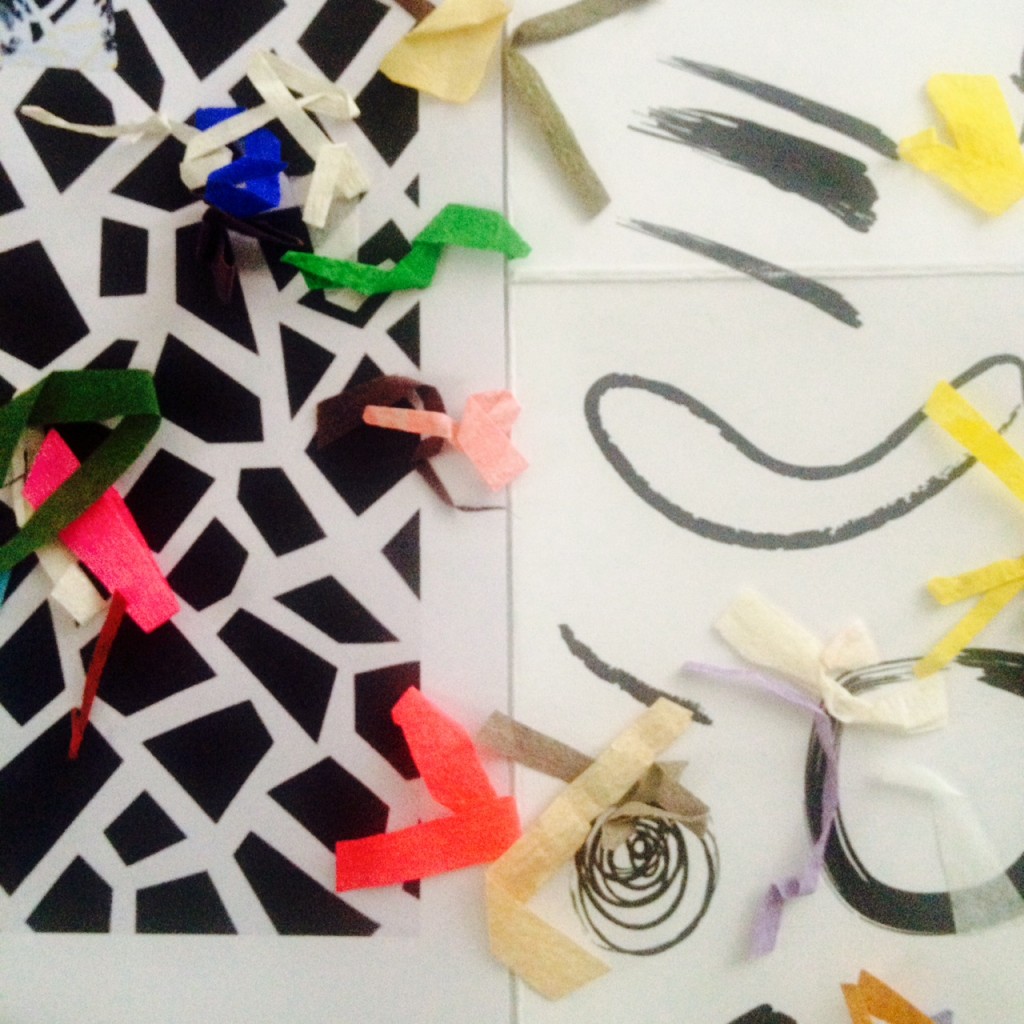 A few weeks ago already, let's say three… : )
we've rushed back and fourth from Amsterdam, by car,  to Paris.
It wasn't even possible for us to go,
but we couldn't resist and we've made it possible!
With the youngest on tour with us, … that necessary…, hahaha…
Just being there for a little afternoon was enough for
a happy face and being incredibly inspired.
PLAYTIME PARIS it is!
We've spent the night at Mama Shelter
and left at 7 in the morning
Owww so lucky we did!
Catching up with our favourites…
Loud Apparel, Noch Mini & Anatology
Ofcourse for their great inspiring designs,
but even more because they're very nice and inspiring people
and lovely to hang out with. Talking about designs, fabrics, inspiration…
Always first on our list to visit.
In front of  Mini Rodini's booth (with their 'always wannahaves'- designs)
we've bumped into this cool lady, shop owner of
… TINY (store Berlin), the lovely Anne.
With her amazing good taste and sense of style.
If you're in Berlin you have to visit her shop… It's very inspiring!
It was a big surprise to see our photography printed big,
in the booth of Antwerp's kidsbrand
Lion Of Leisure.
They've just started one year ago
and they almost can't handle the orders
for their handprinted designs.
How wonderful!
Great to see what social media can do for a brand nowadays.
It was also very lovely to say hi to the Dutch Ladies of :
My little Dress Up,
Even though we can meet in Amsterdam : )
A shiny cool collection.
Hopefully we have a lot of weddings next summer.
And having a nice chat with the coolest shoesbrand from London
Chapter 2.
We loved their presentation. Last season they already won a Milk Award.
Follow them, amazing perfectly handmade shoes and belts.
Last but not very least, we've met the designer of
Wolf & Rita.
Finally could touch their designs.
Beautiful fabrics!
We're in love with the clothes, the photography
and the coolest model, their son…
His funny face makes us smile big time!
When we literally left the builing we were introduced, by Lion of Leisure,
to the ladies of Stadlandkind (Switzerland). A Swiss cool webshop.
Whom we know by Instagram.
Haha… So funny that we first meet on Instagram, Facebook or Twitter.
But much better to meet in real live!
Thanks again so much Playtime Paris for being such a great host
and creating a meetingpoint for us.
And big thumbs up to all the inspiring brands.
Be proud, it's so cool!
SPRING SUMMER 15
Graphic, illustration-wise, colorful in detail, fun elements,
stylish versions of clothing  we would love to wear ourselves,
without being too grown-up…
Soft fabrics and sweatfree, eco-friendly…
WHOOP WHOOP!
And some brands made us amazingly happy,
because we know we will work together with them for
OUR NEW CONCEPT,
LAUNCHING start of Autumn.
Image: thecoolheads.com
inspired by Loud Apparel & Anatology