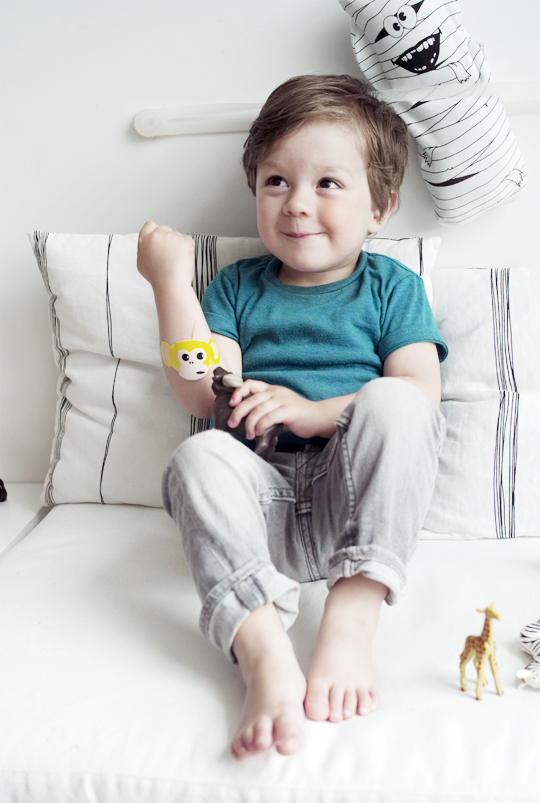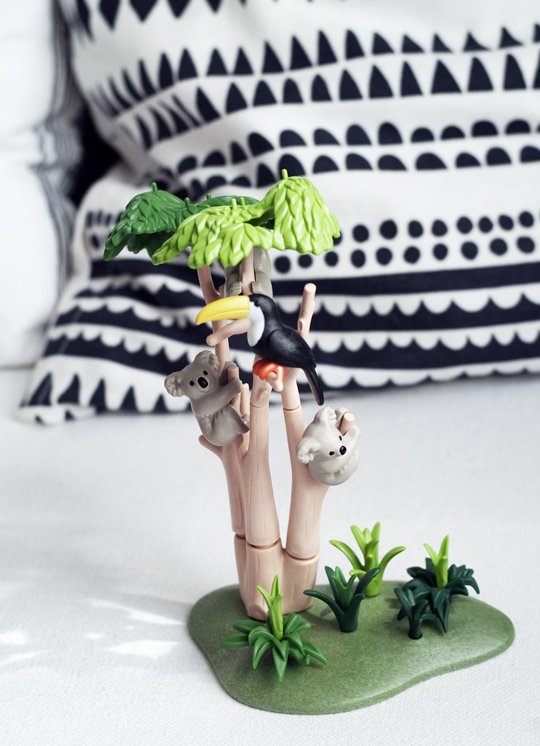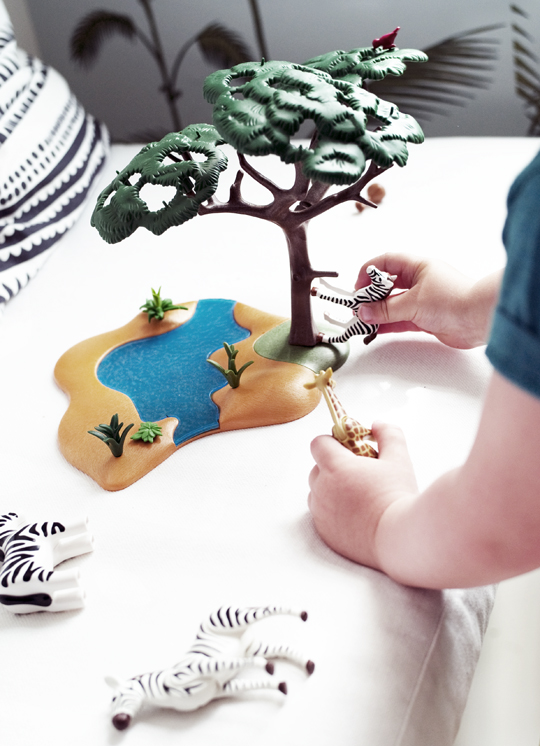 One upon a time in Amsterdam…
a little Mister was talking to some of his cool friends…
Mister Toekan, the boss mr. Buffalo, the missies Giraffe and Zebra.
Hanging around a couple of cool trees… on a couch…
Just playing together. All together.
It doesn't matter how you play or what belongs together.
The imagination of a little boy can go wherever he wants it to go.
We so much love that!!!
Feeling sorry for ourselves in the matureworld, haha!
Well there's one kind of toy we already know for 40-years… yes yes!
They celebrate it this year…
It's PLAYMOBIL
… who've started in 1974!
Which makes us slightly aware of the phase we're in…
Good memories though…  still playing at the grandparents house
with old skool cool items…
Playmobil from our childhood are big wannahaves nowadays
because of their great contemporary look and cool colors.
We always think they should REMAKE it again,
so this generation can enjoy it too,
If it's not in the collection of the (grand)parents already.
They're still creating very cool new playworlds every year.
And if there's an important event or celebration,
like the coronation of the new Dutch King & Queen last year,
there will be a Playmobil-version of them. So funny and cool!
Well we fell in love with the  Koala-bear-tree and Mister Toekan.
(Very Important People  in our home).
So sweet, great colors and they very much fit in the style of our home.
We're already thinking about  the next generation, who will be able to play with
the newest versions of 2014 and will probably think…
…yehhh VERY COOL OLD SKOOL!
HAPPY 40th BIRTHDAY,
PLAYMOBIL!
Keep up the good contemporary vibes forever!
And if you need some help, we have some great suggestions.
Photography: thecoolheads.com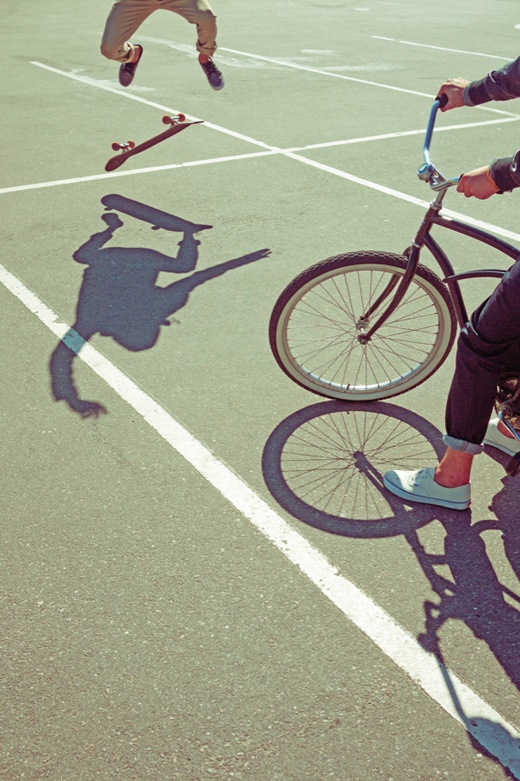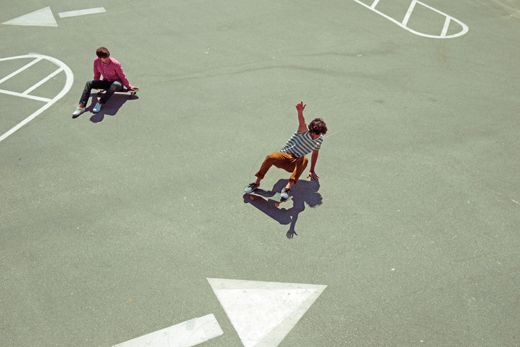 Beautiful inspiring colors,
shadows and cool dudes on wheels!
Perfect to show you these great photographs on this sunny day,
to get in the mood for an amazing warm and shining weekend.
Images by cool California-based
photographer Nicholas Maggio
We love the way he works. It sounds very logical and easy…
With a camera and his direction…
using daylight. It's not easy.
It's about the eye, not the equipment
…
ENJOY THE SHINING DAYS!
whoop whoop!
ps You can watch the talented Mister, working…