It's that day again ; )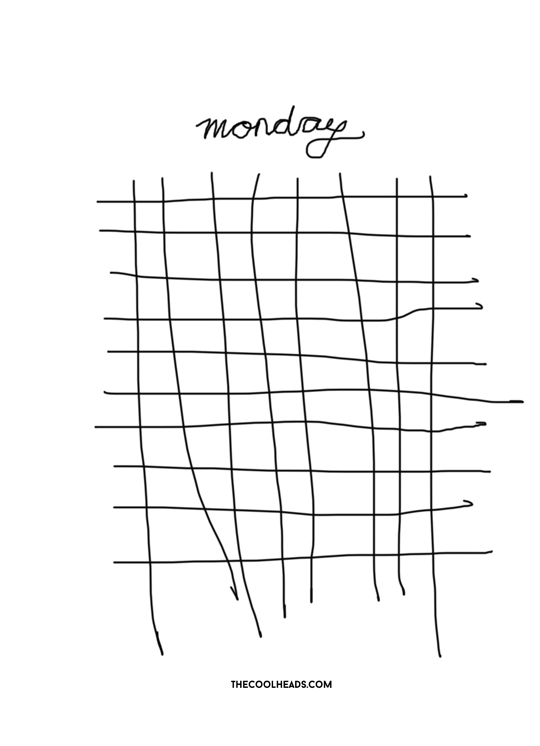 What is it with Monday's?
Is it the start of a new week?
Or did we loved the weekend so much…?
Or do we have a heavy duty week ahead of us…?
If you have a boring job, then we can imagine,
but if you love what you do…
Monday's can just be a FRESH HAPPY START of the week!
Anyway, it's up to you what you make out of it.
HAPPY MONDAY Y'ALL!
Illustration: thecoolheads.com