Denim day!
DENIM is definitely our favourite piece of clothing… You can match it with everything. You can make an outfit more casual or just a bit more edgy…
Every season there will always be new designs & styles. But personally I think that with denim for boys you should keep it simple.
It depends on the washing though. Is it soft or firm… I really don't understand why some designers always put big pockets on the side or… and, that's horrible, … they put zippers in the pockets. I mean why? It's really uncomfortable to sit on. At least let it be comfortable, unless you want a total mini-me… uhm you…
Comfortable, simplicity in style and excellent fabrics are for me the most important. And yes you can buy that too @ H&M. A lot of times they have just that 'one good piece of denim'. For boys, at the denim section, you can choose skinny, slim, slim generous or relaxed… They are really good at using different denim washings and fabrics through the seasons.
And let's be honest…, with boys, the denim is destroyed in no-time. So I prefer affordable versions for playing outside and a good cut and style by a designer for special occassions.
On our holiday to Copenhagen/Vesterbro, last October, this is what we had in our suitcase… denim… and we bought some cool lollipops at Tivoli… the coolest funfair ever…!
p.s. denim shirts are the coolest, especially for a one year old, almost bursting out of this version. Did I talk about comfort?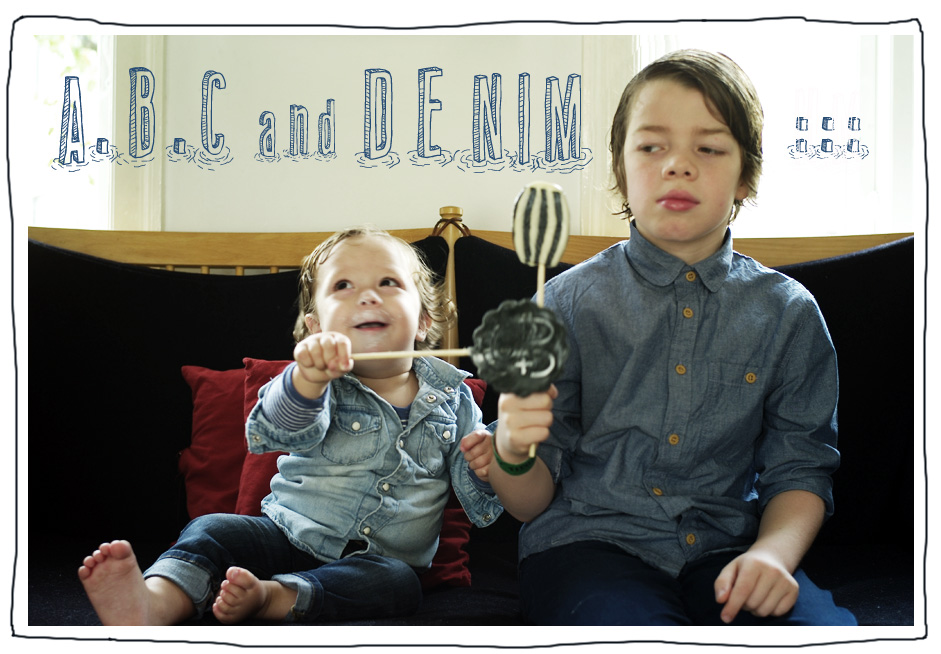 photography: waikikilab