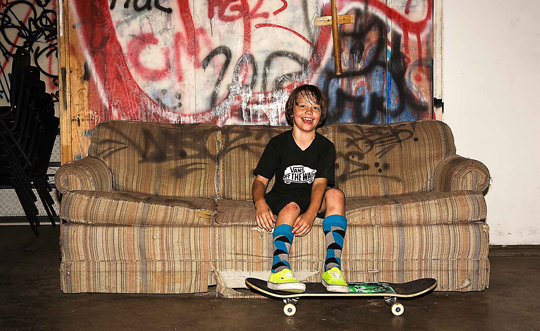 Sometimes you bump into subjects & stories which will hit you real hard.
In a good way though… It makes you more aware, even if you already are.
It brought me to tears.
This is such a beautiful story…
Offthewall.tv by VANS presented a video, a while ago, called 'Vans Presents Pass the Bucket with Crys Worley'.
Directed by Eliot Rausch
It's the story of an incredibly strong and beautiful mum, Crys Worley, and her beautiful son Sasha.
He's autistic. He's a nine year old boy, living in his own world
and everybody close around him is dealing with his special needs.
In this documentary you can see with which she's struggled so much in the past
and what's driven her to be so strong and passionate about her organization A.skate.
The thing that actually brought me to tears was
Crys telling that all she wanted was her son TO ACKNOWLEDGE HER …
and now THROUGH SKATEBOARDING HE DOES.
Today, 1:88 kids are diagnosed with autism, from which 1:58 are boys.
With her organization A.skate she makes it possible for autistic children to open up
and be part of the social world through skateboarding.
And at the same time it's therapy for the parents, because they feel like outkast.
And normally don't know where to go. Now they do.
There are free clinics throughout the country (USA).
But her hope is to make it possible for all the autistic children in the whole wide world.
I support that and you can too. Go to A.skate and find out about this fantastic driven organization
to make our kids world more beautiful!
Please watch the video, which is so worth watching until the end… and HELP SUPPORT AUTISM!
I grew up with an autistic brother, I'm a mum and I also know what they give you back…
Pure little things who happen to be pretty big in life.
And I know the skateboarding scene, so I recognize a lot… and feel like I'm so proud of her and everybody involved…
I will post more about this, especially about Heartchild,
a documentary film made by Ben Duffy and Michael Sassano, chronicling the tireless work of Crys Worley and her charity, A Skate.
Check  out heartchildthemovie
Sesamestreet's cookie monster will all eat this without even looking…, we know for sure! But we instead, prefer to FRAME this! Aren't this the coolest cookies ever? I mean the polaroid-cookies with your own picture on it… big wow! Although personally the camera and Ray-Ban is nr.1 for us! It's made in El Paso (USA) by a beautiful stylish delicacy sweets-shop called Manjar. They can ship it to you where ever you live… So we think we will order this for someone's birthday soon!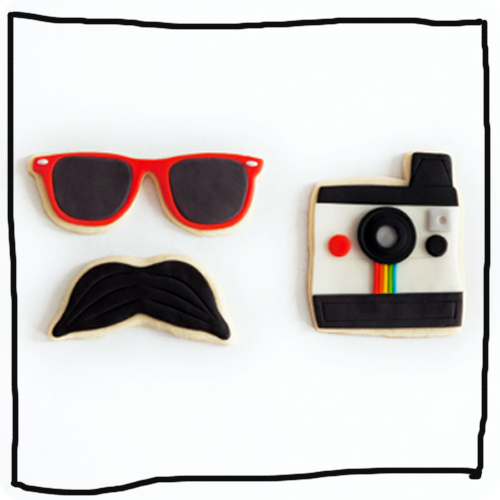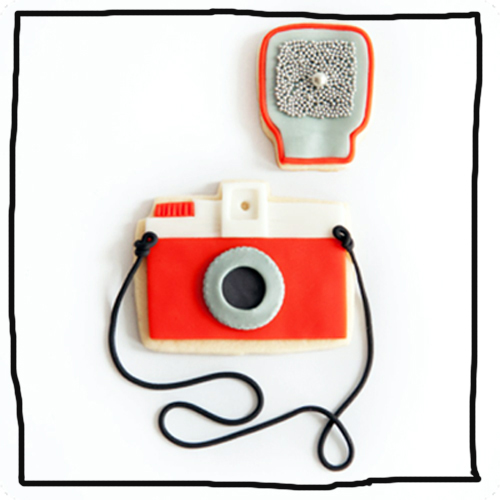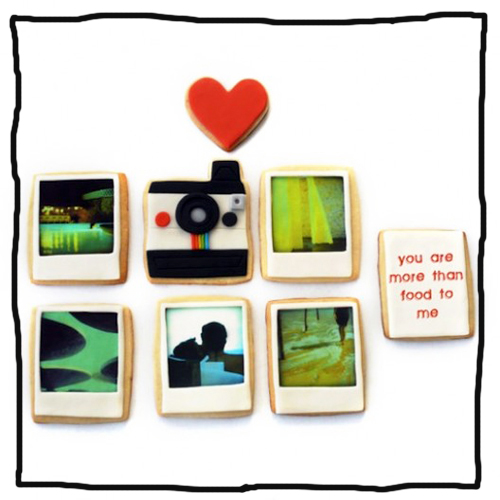 Sometimes some items will always catch my eye, for instance SWEATSHIRTS. I mean it's an archetype of clothing for boys. And will never get bored.
This kid caught my eye, while searching for nice items! Especially his cool hairdo together with his stylish sweatshirt. The beautiful imitation leather shoulderpieces and the choice of colours makes it special. It's different and certainly a wannahave for us!
And this cool boy happen to have a cool mum who's having a brand and blog called Groovy baby and mama. She is designing for boys and girls in her very own way. But we really like this SWEATSHIRT in particular! So we're going to follow them, to see if we spot another sweatshirt with it's own identity to supply our collection.  Thanks bro for being so cool!