Brilliance no.7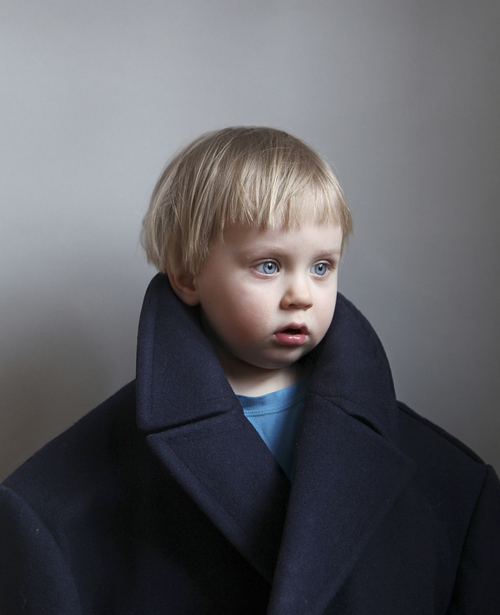 From the series Father & Son 2014,
a portrait of Arvi,
by Finnish photographer and artist
SAMI PARKKINEN.
It's so brilliant in pureness. His glance… is it dreamy?
What did this boy thought at the moment of this photoshoot?
We will never find out and it doesn't really matter,
but it makes that great way of looking…
His blue eyes which has a great color-reference with the t-shirt.
Is the tee dad's, like the beautiful woolen coat?
Questions popping into our minds.
All with the beautiful light it makes such an interesting pure portrait.
The colors makes it masculine, but it is also fragile and soft.
The proportions. The little boy with the big coat… Absolutely amazing!
This portrait keeps you busy. That's why we think it's brilliant!
Credits: Sami Parkkinen