Brilliance no.6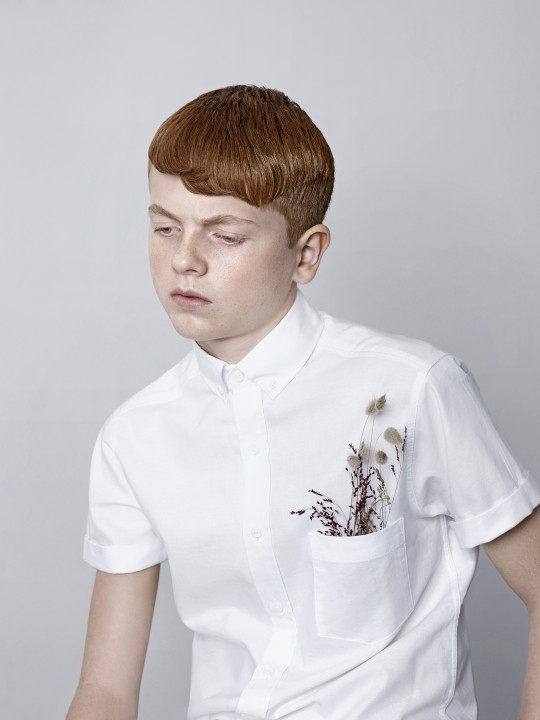 This brilliant portrait of Alwin
is created by the Berlin-based HENRIETTE BANDULIK
(what a talent!)
for the always inspiring La Petite Mag.
It looks so minimalistic and therefore simple, but it's not!
Brilliant in every way!
With a lot of attention in every detail
from the whole creative team.
Like painting…
First of all the model Alwin,
his gorgeous color of hair,
the hair-do, the wreckles (we looovvveeee that!).
The tone of his skin…
The crystal clear white shirt,
the flowers in his pocket (LOVE!),
beautiful thoughtful colors.
The way he is posing. The way he looks.
What is he thinking?
Vulnerable and yet strong!
And then the creative team… you've nailed it!
It's the combination of a team
which makes their work just good or absolutely brilliant.
It's a portrait, but it feels like a STILL.
Beauty and silence in one. It deserves to be in an art gallery.
Have a wonderful weekend y'all!
Photography: Henriette Bandulik
Styling: Mareen Bayer @Jen Hahn
Hair & Make up: Franziska Dominick
Model: Alwin through Lichtkind, Berlin
for La Petite Magazine
p.s. This image is one of a series not published yet.
We're so curious! Soon the new issue of La Petite Mag!