Good vibes only… dream big!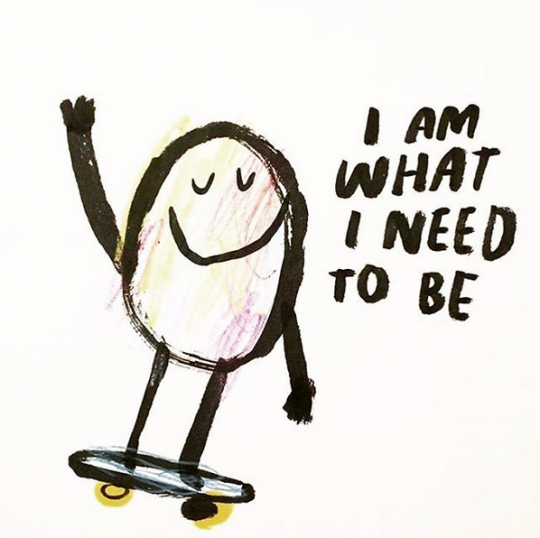 The brilliant Dallas Clayton is an artist…
Not just one to frame in one category.
More detailed, he's an author,
illustrator, public speaker,
mural painter, and adventure seeker.
Also a skateboarder, father of a son
and friend of the world.
One thing is for sure…
he's spreading 'the word' in beautiful illustrations.
It can be for all different moods,
and it's all from the heart
with very very very positive vibes.
Without being it way too sweet!
Mister Clayton is helping us through the day.
Good, bad, tough, something to do with love,
happiness, sadness, insecureness,
doubts, thoughts, feelings…
But all in the most positive ways to look towards it.
It can make a total difference… and change your mood instantly…
Anyway, it makes us happy and optimistic all the time.
So we feel he deserves a worldcup
for all the brilliant positive cool vibes he's sharing!
Follow him… You will get daily FREE peptalks…
THANK YOU MISTER CLAYTON!
WE WILL DREAM BIG, BIG TIME!
Credits: Dallas Clayton