Curated by…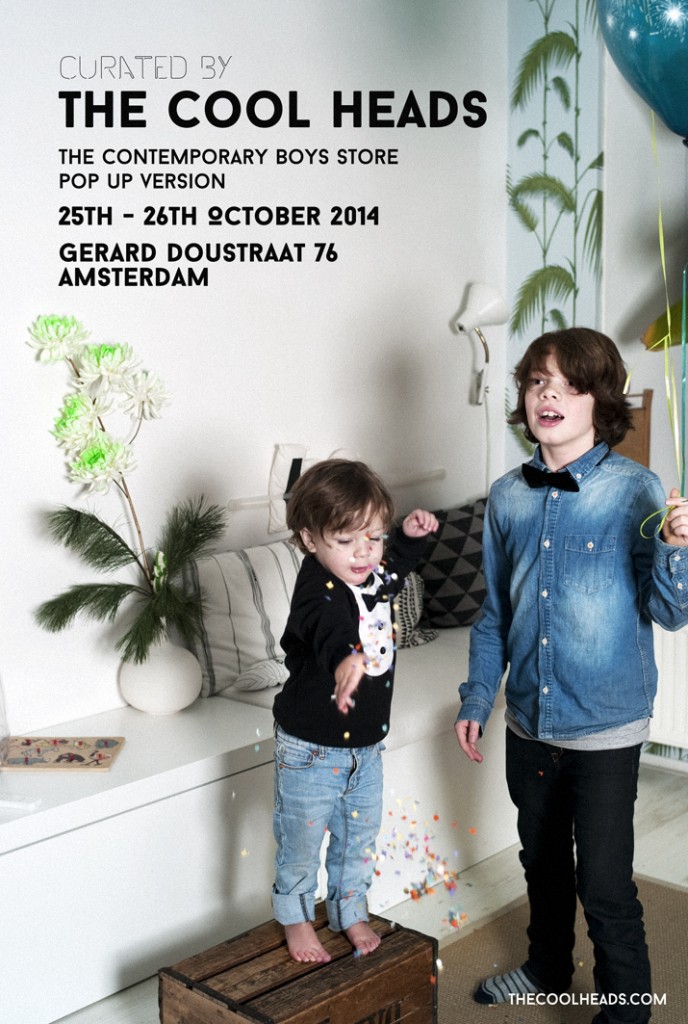 Surprise surprise…
Today we have to tell you our secret…
We're working on the launch of OUR OWN STORE (online).
THE COOL HEADS/
THE CONTEMPORARY BOYS STORE,
curated by… us…
Just that 'one' perfect, cool, attractive 'wannahave'. We will select it for you.
This selection will be available in our online store.
As an extension of our blog.
NOVEMBER 1st, will be the big day for us!
But to get an EXCLUSIVE PREVIEW,
you can visit us this upcoming weekend in Amsterdam.
Where we will join three cool shops in a POP UP STORE setting.
Since this is an unexpected opportunity,
not all the brands are delivered yet.
But we're already sooooo happy!!!
A million thanks to the brands,
who've managed to get it here on time.
THANKS is an understatement! ; )
So if you happen to live in or would love to travel to Amsterdam this weekend,
you're more then welcome to POP IN AND SAY HI! ; )
We keep you posted! Or check our Instagram
during this weekend to find out about our amazing brands.
HAVE A LOVELY EVENING!
xxx
the-very-happy-coolheads-crew ; )