BIG in TINY!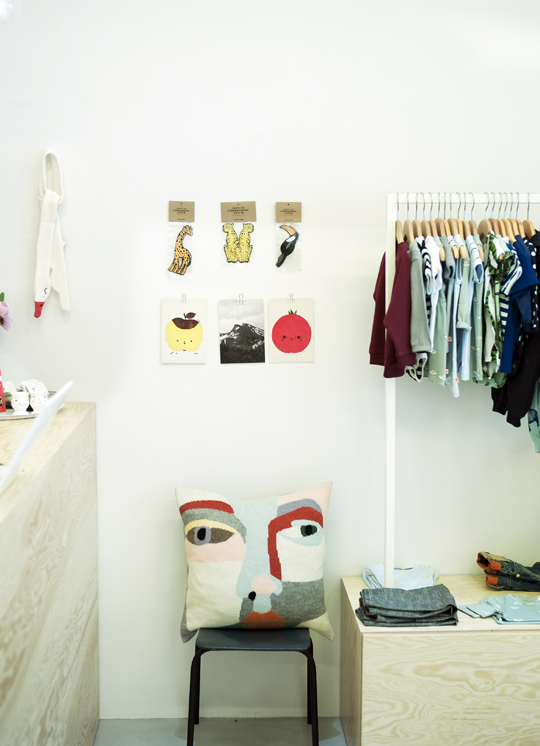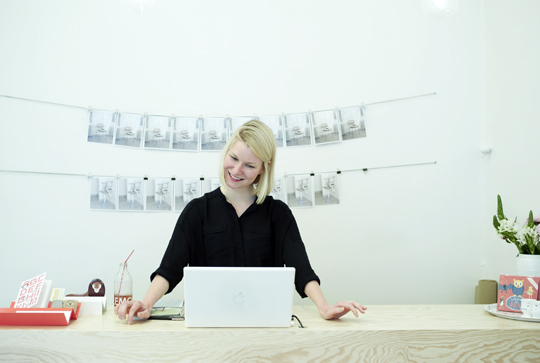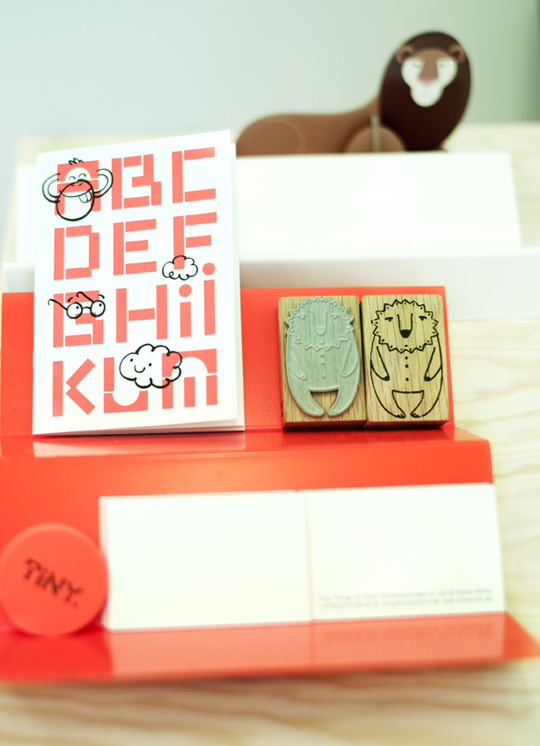 TINY store Berlin is the coolest! Seriously!
Is it because of all the cool brands Anne has curated for us?
Yes absolutely!
Her selection, her eye for cool things for kids, her vision…
The icing on the cake though, is her presence in the shop.
Showing her passion for 'things for kids' and for the creative mind.
It comes naturally…
Anne Postrach, the founder of TINY store  is a beautiful person.
Someone who' s totally herself.
Just following her heart for art, styles and creativeness.
We've spend a few hours in her shop when we visited great Berlin this holiday.
Not because it's a big shop. Because it feels a bit like home…
A stylish, wannahave it all, version, haha…
The kids can play in the back of the store, which we really like.
Where they can make drawings.
Where they can play hide and seek in the coolest dressingroom.
Almost a piece of art. With special made layered curtains by Nadine Goepfert.
You feel the appreciation of curiosity and fun in design
(copied this sentence, because that's exactly what it feels like)!
It's about color, graphics, fabrics, printing and Scandinavian styles.
But also great designs from her own country.
Anne is not afraid to stand out.
We love the pastel sweater, salmon and mint,  for the boys.
If I was a brand I would be delighted to be sold in TINY!
The vibe is cool. And basic, as in wood and color, so your brand would stand out.
Like in an art gallery, but without the distance of art.
Anne is also publishing and selling it exclusively in her shop.
A cool little alphabet mag/little book caught our eye
+ the newest (just in the shop) posters created by Nadine Goepfert as well.
Three versions and you really want all three of them.
It's exciting, intelligent and inspiring!
GO THERE ASAP!
And if you pop in, give her a Cappuccino Soy from us,
from the great bakery across the street…
She will love it!
Photography: thecoolheads.com
2 comments
Looks really cool, almost makes me longing for children of me own. 😉 Great and enthusiastic written story. Friends will go next week to Berlin, i'll send them this link and give them some money for a soy cappuccino.

That would be awesome! Thank you sweetie! 😉 X