THE COOLEST EVERRRRR…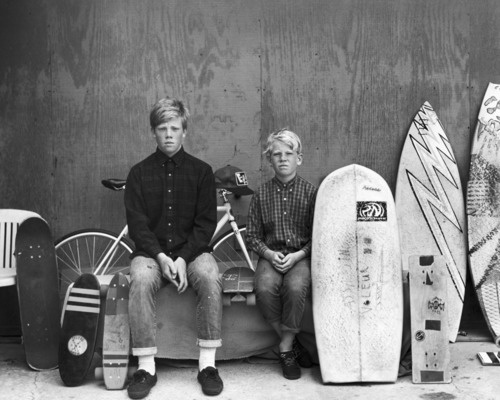 For us, this image represents the coolest lifestyle for dudes.
It's really our favourite one for quite some time…
What else do you need as a boy?
Contemporary cool
and the best exhibition of boards.
A print in our home of this would be awesome!
We would love to interview these boys,
to find out how they experience the SANTA CRUZ lifestyle.
Are they aware of their high-coolness-factor?
Well they've made it to the cover of
THE COOLEST EVERRR.
All with the images,
styles, designs and coolness
we adore the most for boys.
And 'WE'
are a few brands/bloggers
(selected by us)
who will pin for you…
to keep you posted and updated.
All you have to do is to follow us.
+ more  inspiring black & white images…
Tadaaaaa…
ENJOY A MARVELLOUS WEEKEND!
Go do something with boards or stuff…
Photography: Gigi Goldeen for RECESS,
through cool holeshotagents.
* published on march 14th, 2014 *
1 Comment