Rad stuff…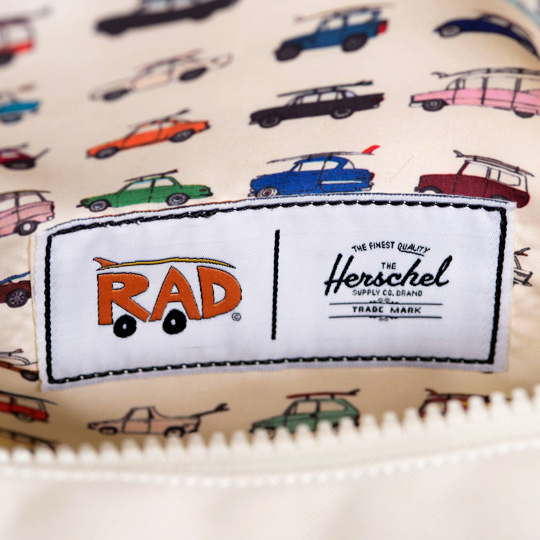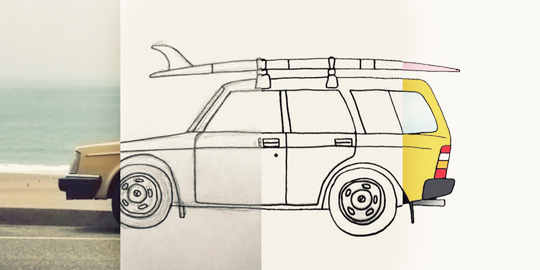 Ok, we're halfway March and we already need sunnies (whoop whoop)
but still are daydreaming about warm days on the beach…
These cool designs will take us a bit towards the Californian lifestyle
(and then we wake up in our sunny but freezing Amsterdam… big bummer, haha).
How cool is this…,  Herschell Supply aligned with Californian artist Kevin Butler…
Their 'first everrrr' partnership with an artist for their cool brand.
Archetypisch nostalgic designs of bags, backpacks and accessoiries
with great prints and color combinations.
With Kevin Butler's well-loved series 'RAD CARS with RAD SURFBOARDS on them'
they've created a unique limited edition capsule collection.
The idea of this series printed inside the bags is really cool…
Simple versus surprise. It's all about the details!
The Californian vibe is, besides the RAD cars prints,
in the house… because of the cool accessories like
the surf-socks, a surfboard rack (a big wannahave for us!)
and the biggie beach towel with the 'pretty much packed'-VW-bus.
Luckily we're invited to the launch of this cool collaboration
Thanks to cool agent PUBLIC_
So tommorow we will take the famous THE-COOL-HEADS-BOYS .
to touch/hold and smell (haha) this limited editions
and we will report the true experience afterwards.
Hopefully we won't be thrown out because of our little rascals.
For now we enjoy the 'contemporary warm vibes' around this collection
and say hi from Amsterdam!
CIAOOOOOOO!!!