Surfing for a better future!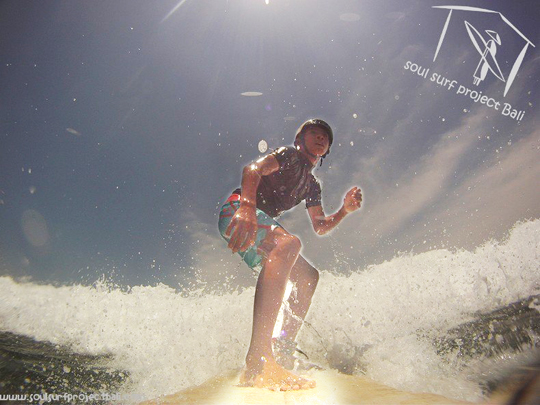 Equal chances for all the children living on our planet.
How amazing that would be…
Unfortunately that's not the case…
Indonesian Island Bali is a very popular holiday destination.
Great food, beautiful culture and landscapes
and the big ocean.
But the other side of this 'fairytale' is the harsh reality.
There are so many orphans and streetkids on Bali. Really sad.
It's about surviving and no luxury at all.
Plus the intense sad pollution on this beautiful island.
Luckily for these kids, Dutch Rodney Westerlaken,
started a great project in the summer of 2008,
which will give them much more hope & a happier perspective.
It's called SOUL SURF PROJECT BALI.
In 2007 he was a volunteer at an orphanage.
But after he found out that the owner spend all his donated money to herself,
he decided to make sure only the kids would benefit from donations.
The only thing he could do was to start a project himself
to make sure it was all about the future of the kids.
Not the greedy 'so called support'.
Before he helped out at the orphanage, he always went surfing.
So he arrived with wet hair and his surfboard.
The kids were curious about that, because they didn't understand…,
So he decided to organize a big surfing-class for them together with Ripcurl.
+ besides that, the kids threw away their garbarge and not in waste-bins they brought.
There was no awareness at all!
So he thought 1+1=2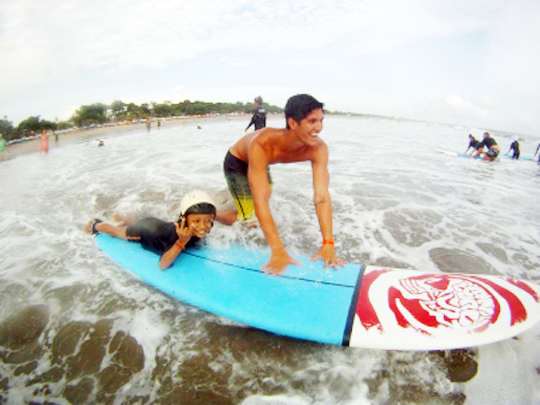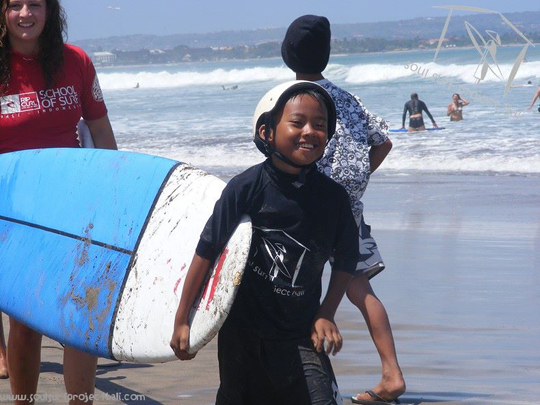 Soul Surf Project Bali;
"With surfing we have a method which is helping us to protect the coast and its 
environment!
Surfing will be given as a reward for 
growing awareness and knowledge and a new attitude.
While surfing, the kids are in the elements of mother nature,
by being in those elements they will learn to appreciate it!"
We, the Cool Heads, would really like to support this project,
because they TEACH!
Not only surfing and English classes, but they see
THE BIGGER PICTURE…
It's about awareness!
For the environment on their, in original, beautiful Island.
But also about getting chances, working hard and get rewarded for that.
The kids are our future!
There are already a few SUCCES STORIES;
DANI who's dream is to be a professional photographer.
She can work part-time for the project.
She's not able to go to school because she's recovering from a really heavy back surgery.
Now doing fine, so  she's slowly getting back and can photograph a few hours.
That will make her so happy we guess…
PIKA, a physically disabled girl rescued by Bali Street Kids is now taking
swimming classeswith SSPB and becoming stronger and stronger.
PREMA (in action on the first picture) is a very enthousiastic kid
and great surfer already.
He's helping out in the eco-surfshop, and with surfing lessons,
creates new eco-products for the shop and will have an internship at Ripcurl.
What an amazing story!
The program will also make sure he will get his lifesaving- and surfteacher degree
and after two years it's possible to get a microcredit to built up his own business.
All this is possible now because of the human and brilliant thinking of Rodney
when he started this and his cool (volunteer) crew
for making it work for already 5 years!
Plus support from the pro's like Mick Fanning, Gabriel Medina,
Bethany Hamilton is a big help too.
Ripcurl and SSPB are joining forces, launched in August,
in an exclusive sponsorship for one year.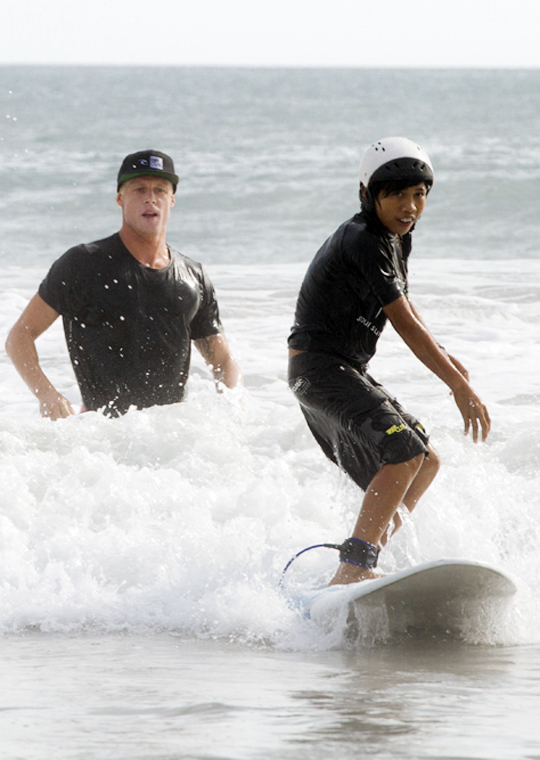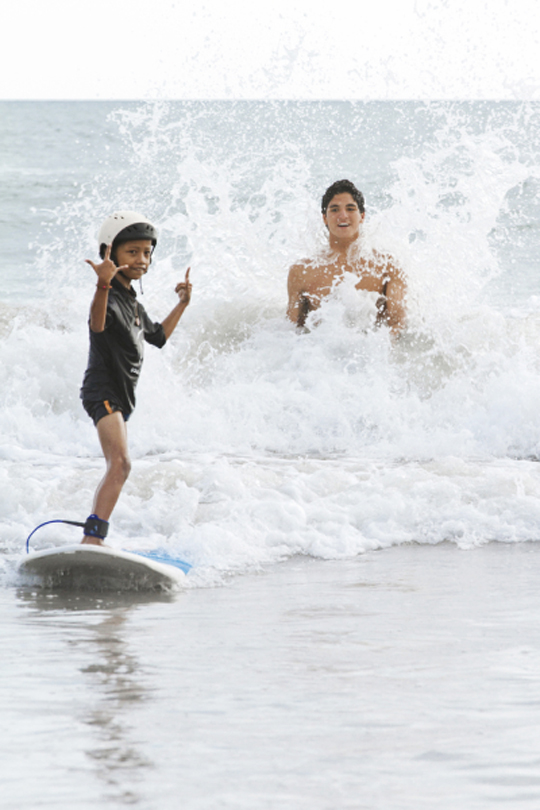 But they really need much more  funds or donations to make it possible
to teach much more kids.
So, SUPPORT THIS GREAT PROJECT!
To make a better future for kids like Prema, Dani and Pika!
They already showed their strength and courage!
These kids are the future. With this project it looks like a bright future.
Possibilities enough to support. By donate wax or a bin bag by sms…
or support the possibility of a van…
They really need that 'biggie expense' to go on fieldtrips, to educate about the environment…
A second Balsawood surfboard for the talentclass is very much needed.
And you can shop in the first ECO SURF SHOP. How cool is that!
But you can also take surflessons at their surfschool when you're on holiday at Bali.
That's support too!
They are the first and only surfschool who will give back
your payment for your surfinglessons
straight to the programs for the orphans and streetkids of Bali.
Amazing!
What we also like about this project in particular is that
it's very contemporary. I mean the website, the daily updates.
They're very transparent on social media. You can follow everything.
Through the 1% club  you can also donate by time, knowledge and money.
VERY COOL!
Make a difference!
Support our future!
Many thanks!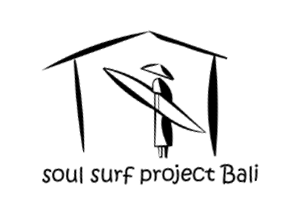 All photographs from Soul Surf Project Bali
1 Comment