Old skool cool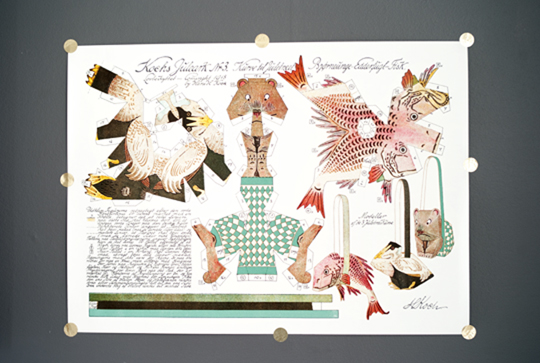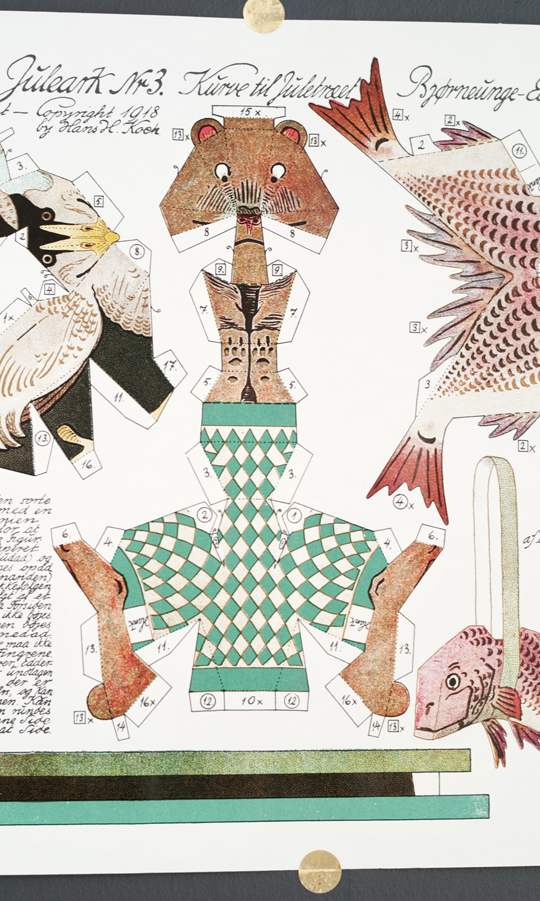 This summer we've spent 8 days in Copenhagen-area and Hillerød, Denmark.
Also enjoying one touristic tour. The beautiful, fairytale kind of Castle,
Frederiksborg Slot in Hillerød.
The summer residence of the Danish Royal Family.
Anyway, besides all the beautiful paintings, rooms and 'walking arounds',
we always end up in the shop.
There we found this cool DIY.
It felt so contemporary with all the beautiful colors.
One with cool green/white harlequin pants…
we love that one! … and the fish…
It appeared to be from 1918
Drawn and created by Danish Architect Hans H. Koch.
It was used as ornaments in Christmas trees.
Now we own it ,
we don't want to cut it…
To be honest… ,
we want to FRAME it.
because it's old skool art!
 Photography: thecoolheads.com