Afterparty with Bruno!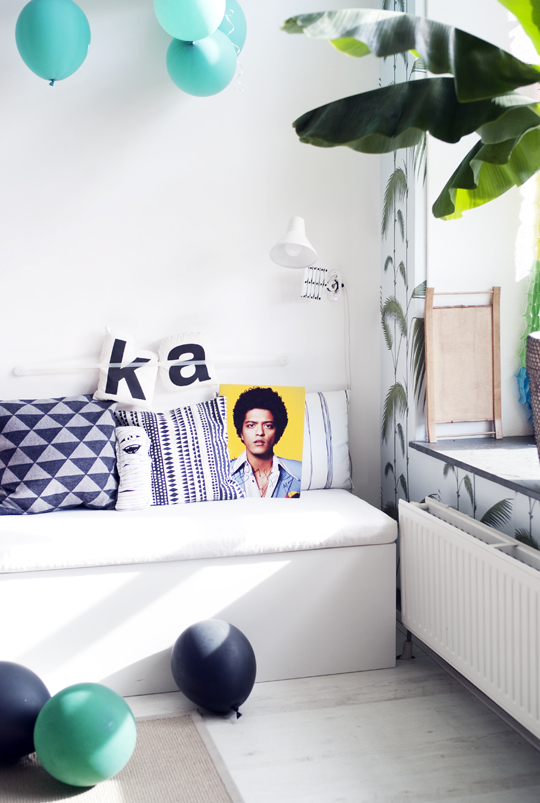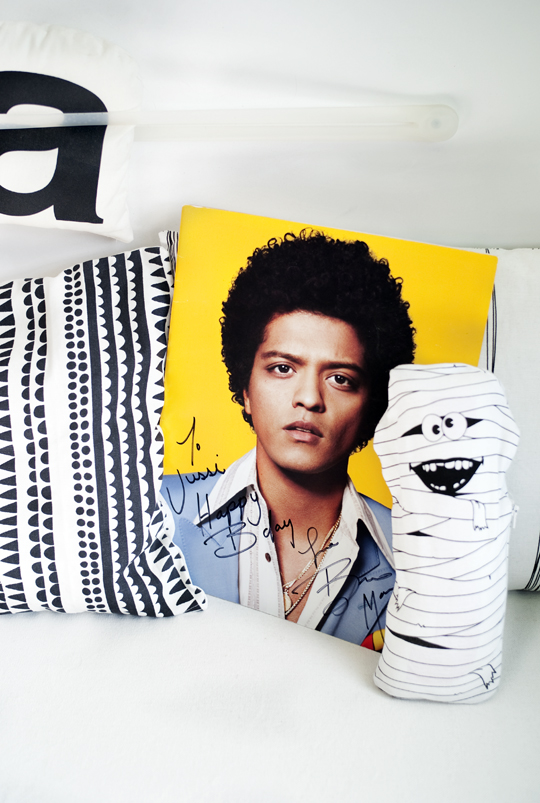 How lucky lucky lucky we are!
We have 'cool relatives' in the American Music Industry…
so now and then we get a big surprise…
This time it was for mr. Coolhead's 10th B-day
… all the way from the USA.
A signed book/mag from Bruno Mars……
with a tee, 3x a plectrum and a bag…
aaaaaaaaaaaaaaaahhhhhh…
we screamed out loud like groupies do…
This is the coolest gift EVERRRRRR….
A million thanks to all the coolio's who've made this possible!
And to Mister 'COOL', Bruno Mars
& his All Stars (the band)!
And now suddenly the man is chillin' on our couch!
What a TREASURE!
BAM!
photography: thecoolheads.com