Big bear, little bear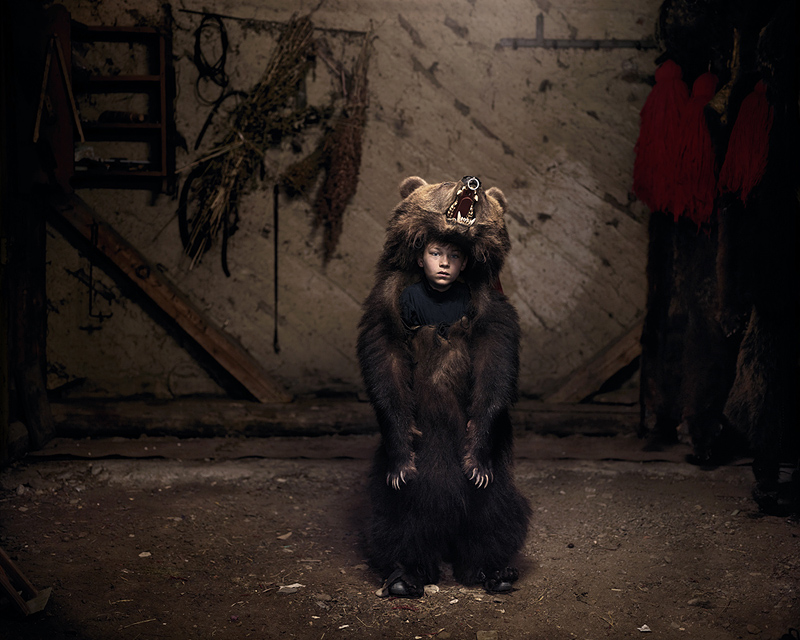 This amazing picture of Hungarian photographer Tamas Dezso
caught our eye this morning
(Thanks GUP Magazine).
First we thought it was a costume… in a way it is.., but this seems to be real.
It is Ciprian, the Bear Dancer.
Tamas photographed this beautiful image, FOR US POETRY, this year.
Amazing light and a strange scenery. You have to look twice,
before you even understand the image.
This is one of the amazing photographs he took for his ongoing project
NOTES FOR AN EPILOQUE
It portrays the transformation from the region's hardest dictatorship,
Romania, into a more modern world.

From citizens in tiny little villages, with all their traditions,
who struggle with this fast 'modern' change…
All urged on by modernisation.
To all the gigantic concrete buildings, as a left over from their history…
who need to be pulled down step by step, piece by piece.
In the manner of termites…
The whole series of these photographs
is absolutely stunning.
Which feels strange because the subject is
pretty sad so how can we be so excited about an image.
He hit the right chord so very well.
We love the little bear forever!