The Fresh Prince jr.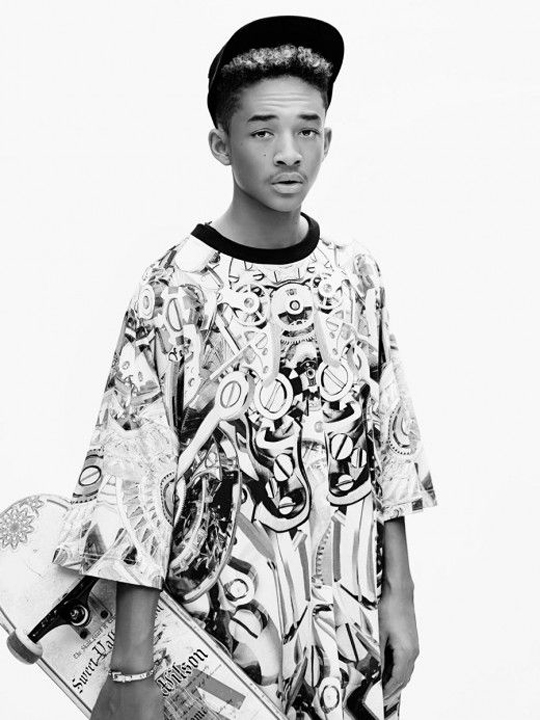 Great picture of 15 year old Jaden Smith, the son of funny, crazy, cool mr. W. Smith…
aka the Fresh Prince.
The TV-magnet  of the nineties.
Strong genes, a great bunch of coolness,
shining photography and excellent styling ,
for Wonderland Magazine
makes him the perfect Fresh Prince 2013.
Besides his wonderful acting, Jaden seems very funny and cool,
next to his 'shining dad'.
Check the great episode of the Graham Norton Show this year.
Our ultimate favourite!
Especially where this picture comes together in this moment.
+
more 'cool boys' photography in black & white here.
Photography: Rory van Millingen
Styling: Andrew Davis