Ultimate Spring vibe!
Today is the official start of Spring 2013! Not that we notice any of that here in Amsterdam. It's freezing cold outside.
So we have to get inspiration from something else…
This cool picture of Dutch young Skateboarder, Daan van der Linden,
made by cool Tagsters Magazine,
made us think of an 'Ultimate Spring Day'.
It's from last year at the Amsterdam Marnix Bowl.
Enjoying the bowl ride, wearing VANS,  riding his Spitfire wheels and just being incredibly cool!!!!
… without being aware of that we guess, because he looks very humble.
At the moment, just being 16, he's the biggest talent of our country! Competing in a lot of international competitions already…
Thanks for inspiring our day today Daan!
… and Eddie Think for capturing this…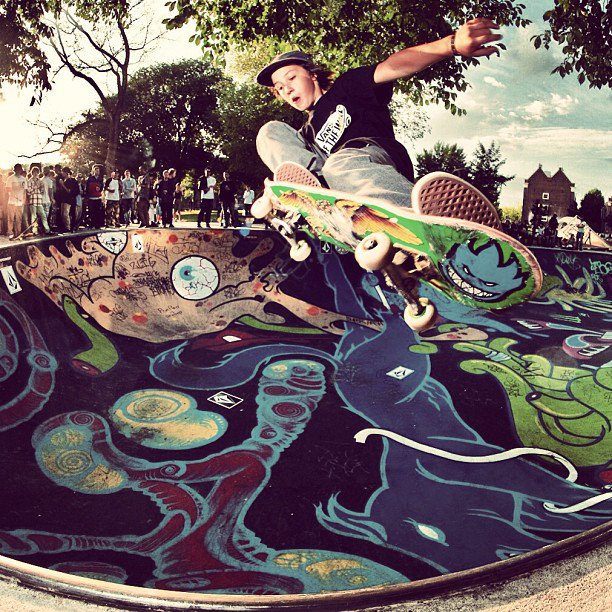 Photography: Eddie Think / Tagsters Magazine