Stop! … Hoodie time!
Tee's, sweaters and hoodies, are the archetypes of tops for boys. There's not so much space to design in crazy weird forms of clothing. It won't be a big hit.
The popularity or coolness for boys gear is more hidden in the print or fabric.
And sometimes it's just the style. Which will be enough.
American Apparel is really good at that. Just being stylish, without all the crazyness.
Being basic and very stylish at the same time.
Thanks to the color, the contrast zipper or another fine detail.
For a long time they were only selling clothes for kids from 0-6.
Nowadays, lucky for us, they also design for kids from 8-12
So we're big fans, although we have to be honest too. The quality could get a bit more attention.
But for now we take that for granted. We're just mad about their kids collection.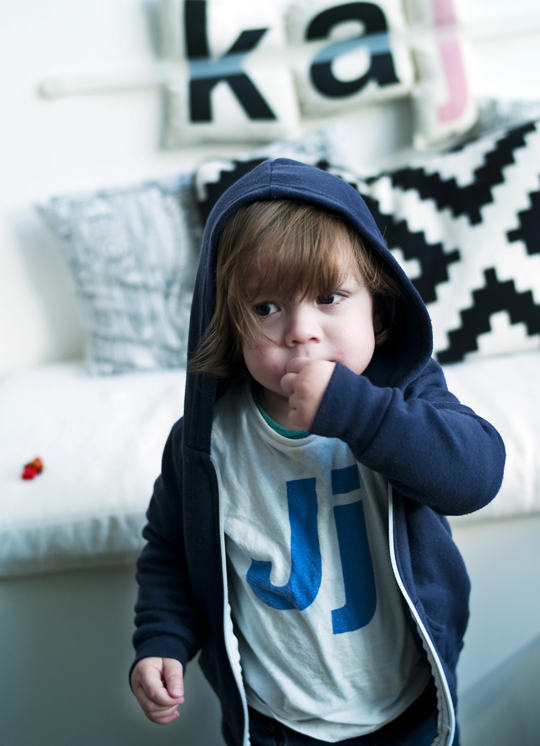 Photography: waikikilab