Vision #no.1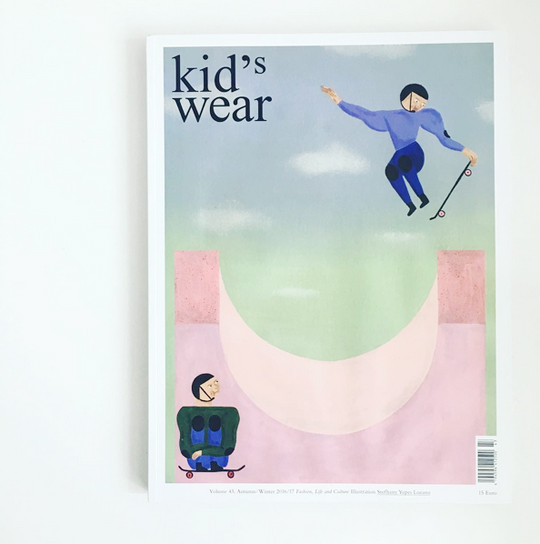 Before we even started with interest
in any kid's stuff,
this magazine was already our favourite!
kid's wear magazine
An out-of-the-box-thinker, full of art, photography, vision, kidsfashion.
Very conceptual but at the same time very accessible,
if you're openminded towards art and different visions.
The creatives interpret, so they will have a lot of freedom we assume…
And that makes it such a strong concept.
After more then 20!!! years (1995)
it is still the number one magazine…
Get inspired and be surprised every single issue
by this intelligent and
incredibly (#jealousmaking #inaverygoodwaythough) talented 'family'.
"The most beautiful magazine in the world!"
(Bruce Weber)
p.s. Achim Lippoth is our hero!
Illustration: Stefhany Epes Lozano
Image: thecoolheads.com