Jurassic Party!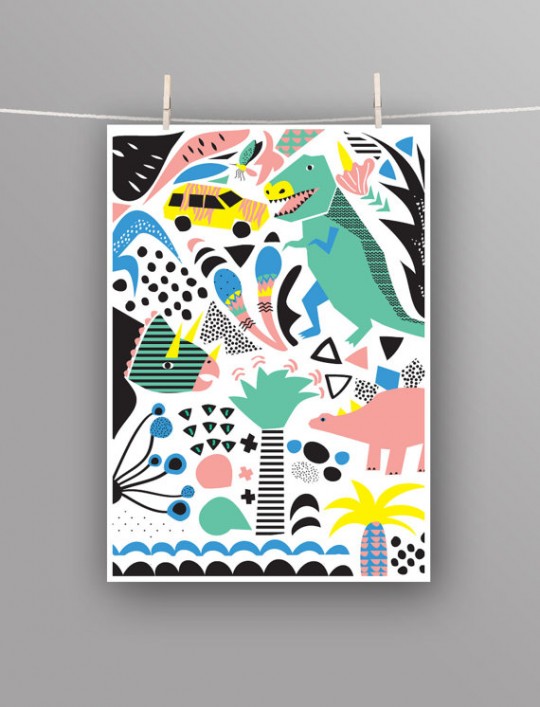 For a while now, I just say it to keep it mild…,
our youngest dude is #crazy about #dinosaurs.
We call him #thedukeofdinosaurland…
Well sometimes I would love to throw them all away…
They're very interesting creatures, obviously…
But a lot of times they're not so appealing…
Luckily there are some smart and creative designers
who will make you jump,
when they come up with the coolest version of these creatures.
Awesome colors with black =  a big wanna have!
So here's an inspiring example of how dinosaurs in 2015 should be.
Illustrator & graphic designer Anna Dance (such a cool name!) from
HELLO PANTS  just nailed it!
Some colorful happy wall coolness is what we all need.
Have an AWESOME WEEKEND y'all!
And please keep in mind how lucky we are…
will write about that soon.
For now some happy vibes…
Creation/design/illustration:
Hellopants