ONE DAY STORE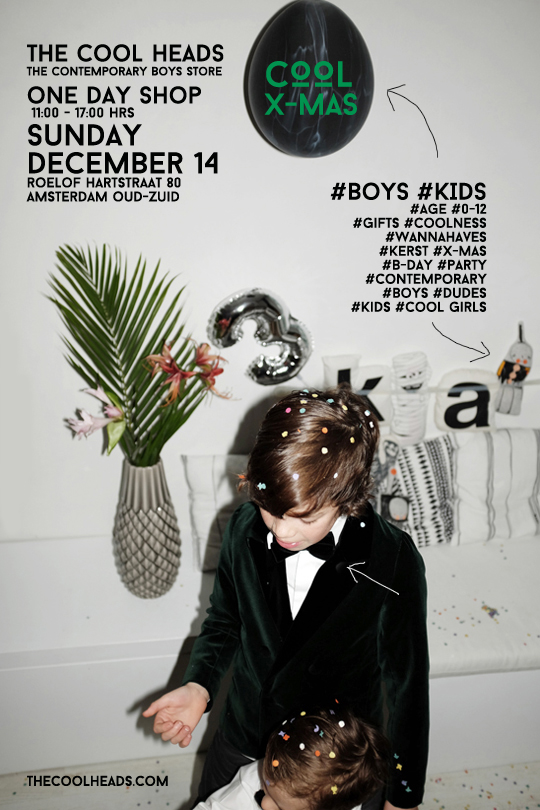 This upcoming sunday we have a STORE for ONE DAY!
To make it possible to shop your perfect cool Xmas-gifts, LIVE!
Very well selected brands;
Anatology, Rop van Mierlo, Little Titans, Corby Tindersticks, The Fableists,
Lion of Leisure, My little Dress Up, Tiny Editions, Sammy Rose, Boys Like Us,
Jäll & Tofta, Belly Sesame, Tinymodernism
Tees & sweats, toys, wall coolness, accessorize the guys…,
for tiny little sweethearts and cool dudes 0-12.
And grown-ups who would love to buy something different for their kiddo's.
All will be packed beautifully, contemporary X-mas-ish ; )
Here you will find your PERFECT X-MAS-gift, for sure!
Would be lovely to meet & greet ; )
Location:
Roelof Hartstraat 80, Amsterdam-Zuid
11:00 -17:00 hrs
THE-COOL-HEADS -CREW