Afterparty!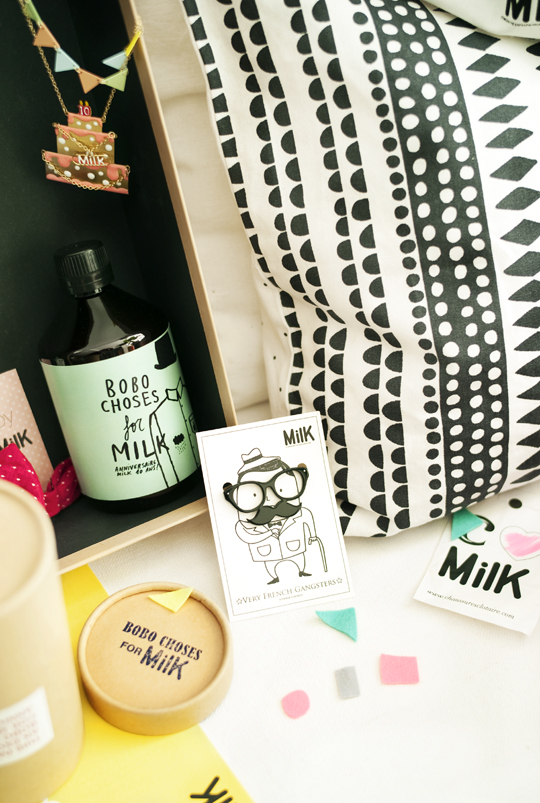 We would like to wish you a HAPPY PARTY,
B-DAY or other cool happy 'to do'…
this weekend!
We 've already had our little party today…
unpacking the MILK ANNIVERSARY BOX was
a big party actually!
Created for the 10th B-day of MILK,
one of the coolest (& pioneers) kids mags on the planet.
Many special cool kids creatures, exclusively made for this celebration.
By cool brands like Very French Gangsters, Bobo Choses,
N2, (A cool bow-tie by) Caramel Baby & Child,
Eleven Paris, a Little Fashion Gallery cheque (YES!) and many more.
And finally a big gift for me, the grown-up…
the cape of Aigle. In Army Green. Whoop whoop!
So we're in the middle of the AFTERPARTY but if you have to
prepare one, here's maybe some inspiration.
Or here or here…
HIP HIP HOORAYYYYY!
p.s.
A special thanks to 'COOL MISS IENIE'
for giving us this amazing
*we're blown away* gift!!!
Photography: thecoolheads.com