Paparazzi crew!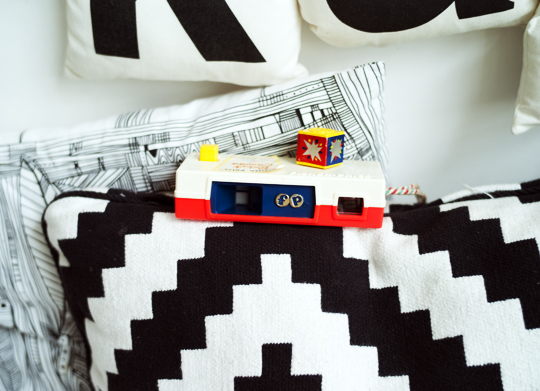 As photographers we love camera's, obviously!
Leica M8 is my sweetheart,
but how cool are the versions for kids?
This Vintage Fisher Price flew in from the States.
Founded by my sweet friend on E-bay…
given to us for Christmas. Personally delivered!
A kid with a camera…, very adorable and cool!
We've made a board on Pinterest with some inspiration.
Pssssstttttt… because we're 'visual' not happy with the new look
of this pinning-master, we don't do a preview anymore…,
so just check the 'camera crew'– link.
It will make you smile, promise!
ENJOY SNAPSHOTS DAYS!
photography: thecoolheads.com