Boy, love your hair!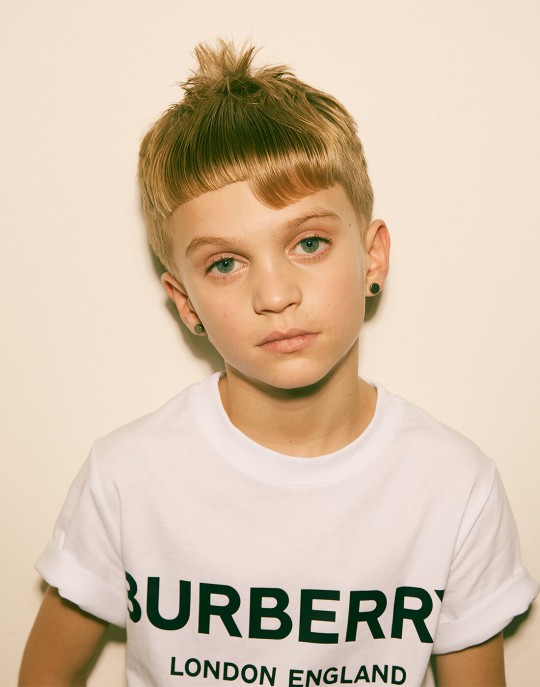 HAIR! … Two boys in the house who love to have their hair look awesome,
need a hairdresser every six weeks. YES! Unfortunately… (for my wallet…)
Once in a while they're changing hairstyles, but are still playing save.
Because they don't like to stand out and have people look at them all the time.
They're the more shy versions of boys… and they should listen to that.
However, as an editor and former professional photographer,
I love to look for the best hairstyles,
keeping an eye on what's happening. Get inspired!
That's my job… Not theirs. 

So, I don't want to push my boys to hard with choices.
They have a certain age where they can decide themselves…
Shaping their own identity.
Although I always try
(at least, which they think is annoying).
Luckily I have my Pinterest-boards, haha!
'Boy, love your hair!'  is a favourite.
There you see the changes in styles for boys in one.
AND I MAKE A LITTLE JUMP
FINDING THESE GORGEOUS IMAGES…
So, I have to share…
It is so contemporary.
A boy who still got a haircut, the hair in his face…
wearing cool black earrings.
Beautifully photographed, in a way, you can see every detail.
And if you see every detail, you need the best team.
Although it looks as a simple photograph, as in 'the form'…
You only see a boy in a white tee…
But it's not simple at all. It is in a way minimalistic.
Here are all the talented professionals coming together,
giving their best performance without ego. It doesn't have to be a circus.
It is the (fine) magic of the whole team.
Thank you for inspiring us!
THE VERY TALENTED team, for Milk Enfant China.
Photography: Ulla Neyeman @ullanyeman
Stylist: @geajournal
Hair & Makeup: @jogillingwater_makeuphair
Assistant: @mrjosephwiles
Digital Zoe: @bernieandgeorge
Studio: @tearoomstudio
Model: Rupert for @graceandgalormodels