Brilliance no.10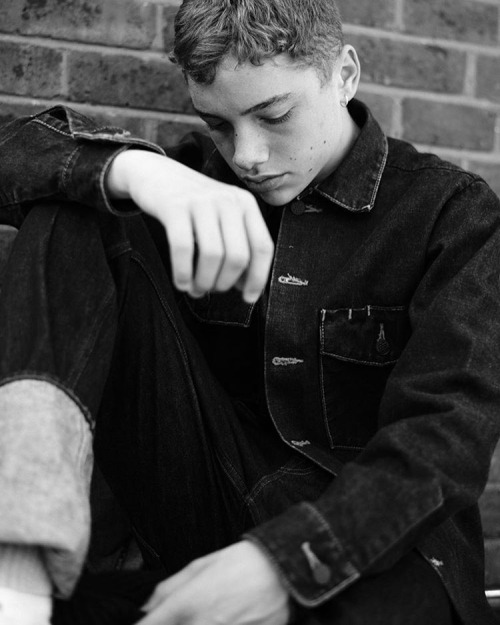 Photography, capturing in one moment…
It is a profession.
I see a lot of people who are technically educated
but don't have had the capability to capture 'it'.
'It' is the magic, the moment, the vibe
plus the choice for film or postproduction.
You don't need a lot of ingredients, but the right ones.
And talent!
Magic between model and photographer, working as a team.
Photographer Michelle Marshall and
model Sol  (Select Model Management London)
worked together more than once!
And the combination of those two
has create my favourite portraits.
The one I want on my wall.
Contemporary street, but also timeless.
Ingredients as #denim and # blackandwhitephotography
is something which will always get my attention.
But it needs to be really brilliant in every detail to want it on our
#thecoolheadscrib wall.
There's such a silent beauty in it.
Sol reminds me also of my oldest son
who has not his age yet,
but is heading towards it and to an independent life.
Something I'm not always looking forward to,
letting him go, taking care of himself.
If I look at this portrait I know he will be fine.
#wishfulthinking and all maybe, but that doesn't matter.
This portrait is telling me a story.
We are in that moment too.
I can look at it over and over again.
Never boring. That makes it brilliant!
Captured by the very talented Michelle Marshall
Eye for detail: Becky Seager
for Boys by Girls
Rising star: Sol