Brilliance no.9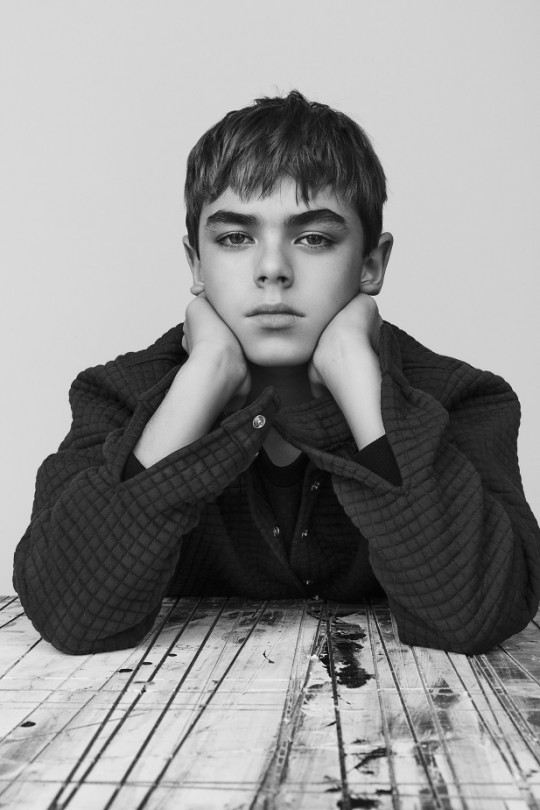 BOY OH BOY!
Photographer Dennis Stenild,
and his team, nailed it again!
Responsible for another
stunning campaign
for kidsshow CIFF KIDS.
We have a big preference for this image.
It is soooo strong!!!!
Although the whole campaign is gorgeous.
You have to understand
that this campaign needs to represent Fall 17/18.
In black and white it's timeless.
But if you take a closer look,
the details can tell you something about the timing.
The model with the beautiful eyes,
and especially with his stunning big eyebrows.
His cool, secure look.
A structured top
(which is even better
in black and white photography)
& a prop (the table)
which is real, not perfect!
Therefore this portrait gives the impression
he's on a location
(his home or at the studio of an artist)
where he feels comfortable.
You believe it and it is still fashionable.
It is all about the details.
Dennis is widely recognized for his ability
to always make the models look absolutely stunning.
His lighting, fashion-sense and thoughtful postproduction
is visible throughout his work
and the CIFF KIDS campaign makes no exception.
Neat yet sophisticated
the images capture the beautiful kids,
with a touch of adulthood
and an elaborated sense of style.
BRILLIANT!!!!
We want more…
Photography: Dennis Stenild