Serious business…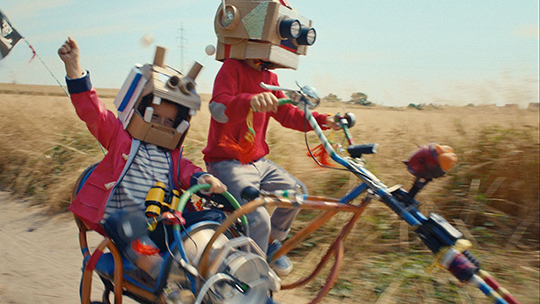 Lovely well known
PETIT BATEAU
is launching
a new signature called
FOR SERIOUS KIDS!
All with this new international campaign, "The Mini Factory",
that pays homage to what made the brand's success:
the quality of its products,
combined with a strong knowledge and affection for children
and their personalities; creative, free and full of energy.
The Mini Factory…;
Where cool kid Max and his dog
are testing all the clothes of Petit Bateau
in a crazy factory fantasy world.
Awesome art department!!!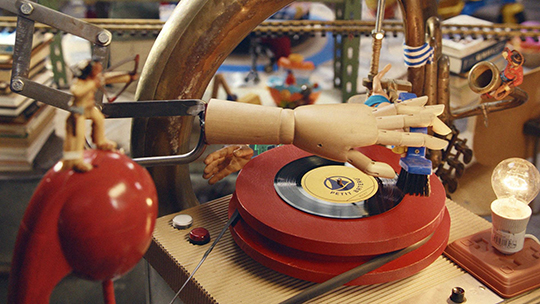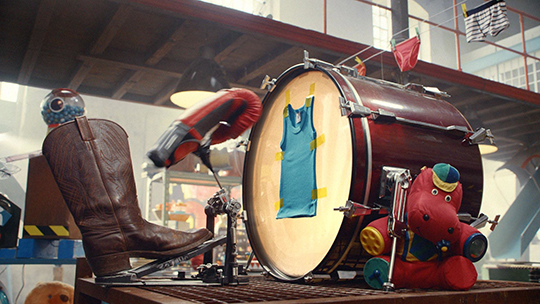 The movie is fast, colorful, it's makes you smile, big time,
and you go back to your childhood
(although we've never experienced something like this).
It's the vibes, the tunes…
All set to Herbie Hancock's cult hit Rockit,
here in a punchy interpretation by Feadz,
the renowned DJ from Ed Banger records.
The canny mix of electro and rap,
along with irregular beats and sharp
scratches celebrates kids and their originality.
Rémi Babinet, President and Executive Creative Director,
BETC, says:
« The ways brands tend to represent kids
are often very uniform:
either they're portrayed as fashion victims
or as too "perfect" and well behaved.
Petit Bateau knows that the kids
that parents dream of are in reality far from perfect:
it's kids who let their imagination run free,
who break the rules and shape themselves beyond norms. »
Just watch it HERE (you have to! It does make your day!)
and the making of is HERE
(you have to see this for sure,
because without THE MAKERS,
THE MOVERS and THE SHAKERS
we would never be so inspired!
Thanks everybody!)
Images: PETIT BATEAU,
through GANBAROO
Movie created by BETC,
directed by well known Patrick Daughters