Handsome Leo & the palmleaves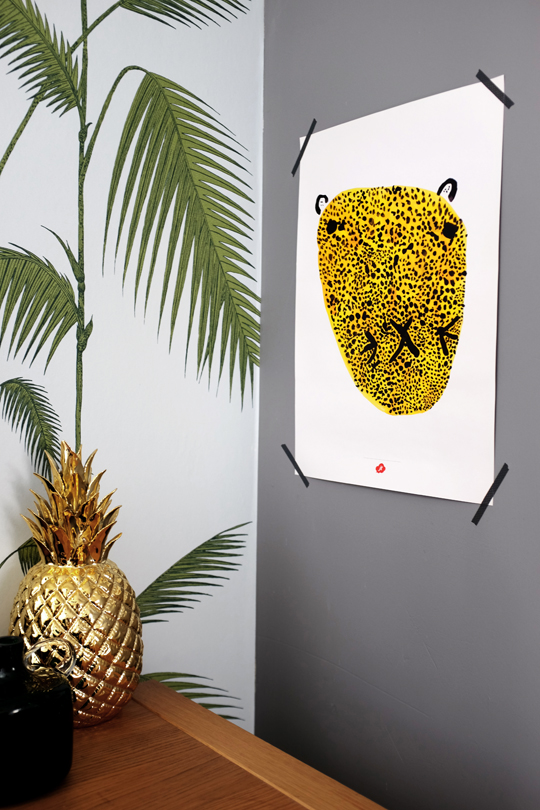 This is our favourite corner in our home right now.
The Cole & Son's Palmleaves wallpaper, we have for years…
brightens up our life, haha…
The golden pineapple from our all-time favourite
neighbourhood want-to-have-it-all-store Pol's Potten
is a real eye-catcher
and Mr. 'HANDSOME' Leopard, the coolest!
…are shining together
in that particular part of our livingroom.
We know this season it's all about pineapple's,
(palm)leaves and tropical styles,
so we could easily be bored here,
but we feel like it's about the way you use and dress it…
For sure, handsome 'Leo' will make it different and cool.
Matching perfectly!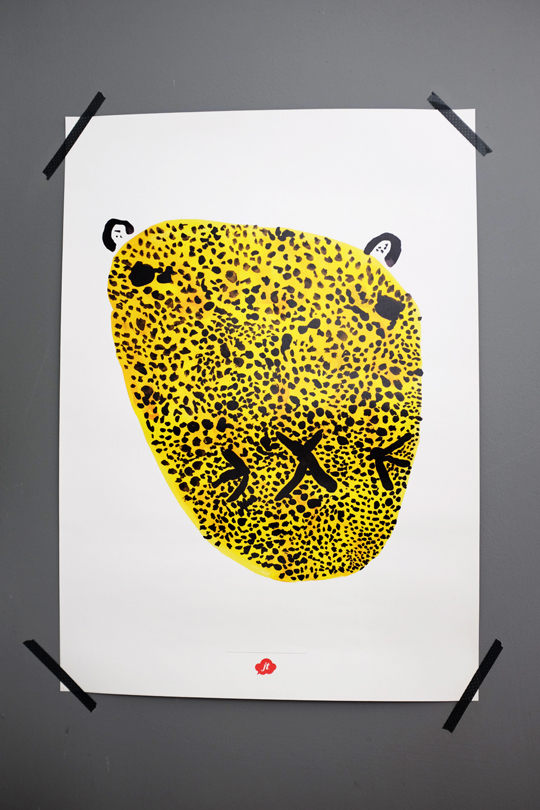 This wannahave wall-coolness is from
the Berlin-based brand Jäll & Tofta.
Designed by 5 year old Jasper Dannenfeldt, the son of this designer-duo.
Can you believe it? Whoop whoop!
A brand for cool, stylish interior & wannahaves for kids.
All ecological or very carefully selected materials.
Great example:
Leopold is printed climate-neutrally with organic ink
on 170g/m2 paper "Mundoplus Recycling Offset".
The designs are:
All colorful yet not too bright.
(Personally very fond of colors with a bit of greytones).
All not taken too seriously… in style…
With the cherry on the cake:
the coolest package design!
So, if you feel it…, just check the whole collection:
JALL & TOFTA.
Mister Moustache Mobile Gold, Mister Magic Mobile
& the Hatschi-hooks are also available in our store!
ROARRRRRRRR….
CIAOOOOOOWWW…
Photography: thecoolheads.com
1 Comment