Starring: Robin Hood!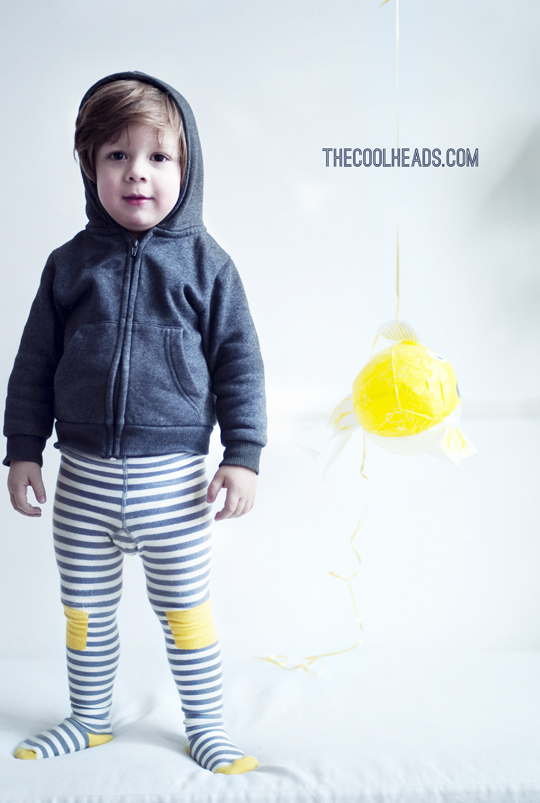 Mister J.  is starring in a play called
"Robin Hood: men in tights".
We love his cool striped colourblocking tights
and his too small hoodie…
Makes him sweety,
very contemporary,
Robin, haha!
Uk-based cool brand Little Titans
designs these funny and stylish tights,
yehhh… JUST FOR BOYS!
And how much we LOVE that!
The little dudes can 'rise and shine'
as a soccer-player,
superman or just being very cool
in stripes with knitted kneepads and
very warm and double layered socks with anti-slip…
ALL-IN-ONE!
Get your 'Robin' at least one cool version!
…but we bet you want them all!
No lost socks anymore,
just warm and cool legs including warm feet.
With TITANS they can PLAY ALL DAY!
Yabadabadooooooo!!!!!
photography: thecoolheads.com
p.s. another PLAY of 'little titans', you can find here!
2 comments
Hi. I am loving your blog! And your boy focus : )

Thank you so much! Will follow your shop… cool! ; )