magical milk!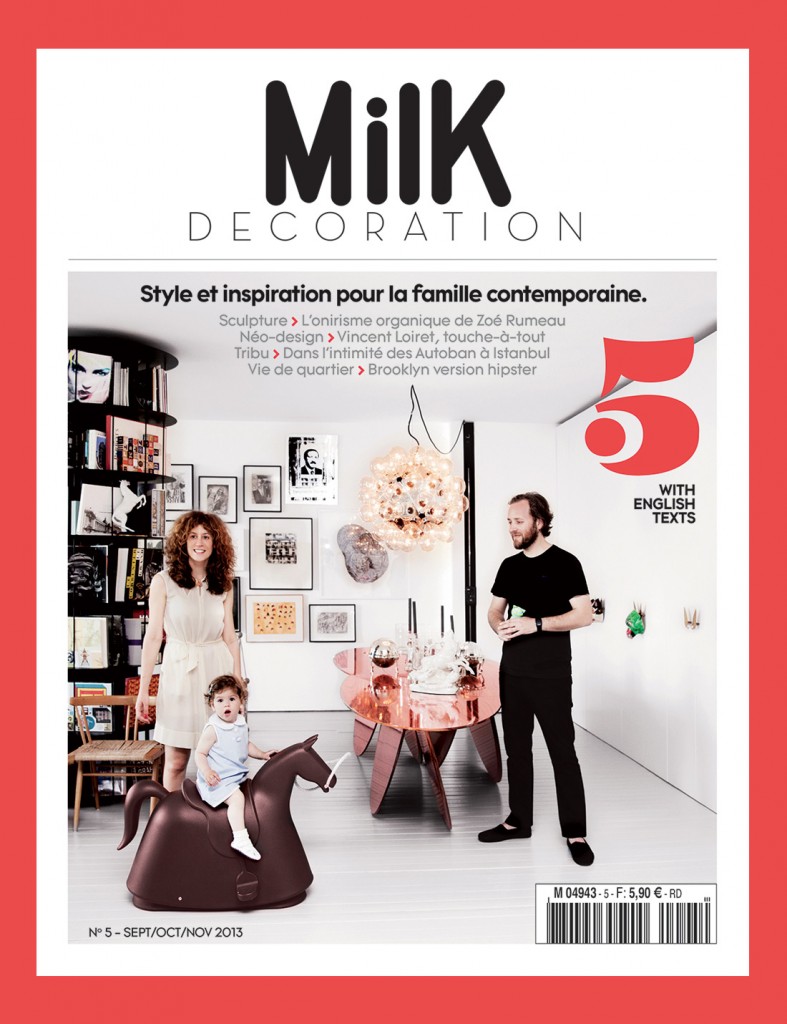 We have to mention this…
The fifth edition of this cool!!! Milk Decoration.
An amazing cover! Today in stores.
MILK MAGAZINE,
was founded by Isis-Colombe Combréas.
and first published already ten years ago!
(We're big fans from the start).
With great kids photography and productions.
Something we never saw before.
Isis is a 'magical duo'
with photographer and art director Karel Balas.
(We love their photoshoots!)
They are MILK!
 Milk Déco was the first interior familymember of Milk Magazine. It showed
the 'sneak peak's' of family homes…, published in Milk magazine before.
That was about six years ago (2007)
The first issue of Milk Decoration was launched in September last year.
Which really became an amazing interior magazine for contemporary families.
I saw a few productions in one Elle Decoration/Pays-Bas
which were printed in MILK Decoration before.
That definitely shows that they're pioneers.
All is written in French, but they have a few texts
translated in English.
But it doesn't matter…
THE BEAUTIFUL IMAGES DON'T NEED WORDS!
You only need to know where to buy it.
Don't have to speak French for that!
ENJOY a great sunny weekend…
with MILK Decoration 5 on your lap!
p.s. the ANNIVERSARY BOOK of MILK
is a
MUST-HAVE!