Big bubble in the air!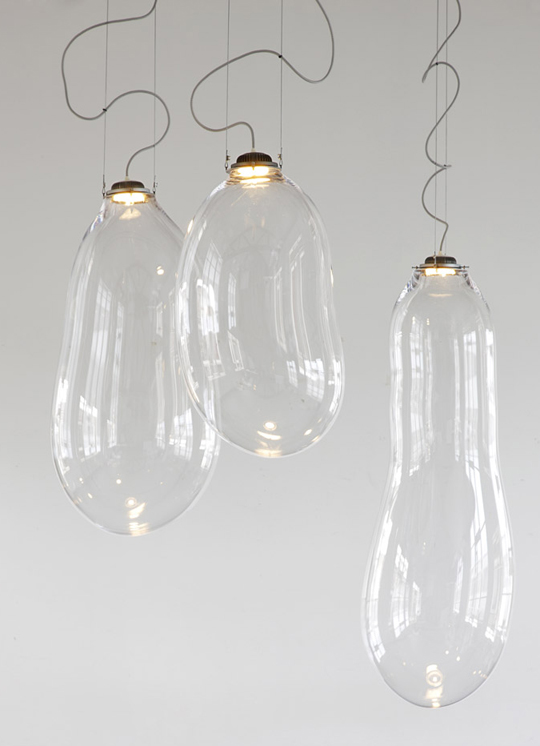 THE BIG BUBBLE…
What a great and AMAZING design from Dutch designer Alex de Witte!
It feels like a dream come true for kids, and the kid in us…
A permanent bubble in your home.
Every 'bubble light' is from blown glass
and every piece is shaped different.
Unique because of their shape and size.
Sizes are between 85 and 115 cm long.
We think it's not for sale yet,
but contact the designer for more information.
And check also Workshop of Wonders.
They've showed his design for the first time.
It received the Design District best product prize
when it was first introduced
a week after they'd hung up his first pieces.
WE"RE IN LOVE!